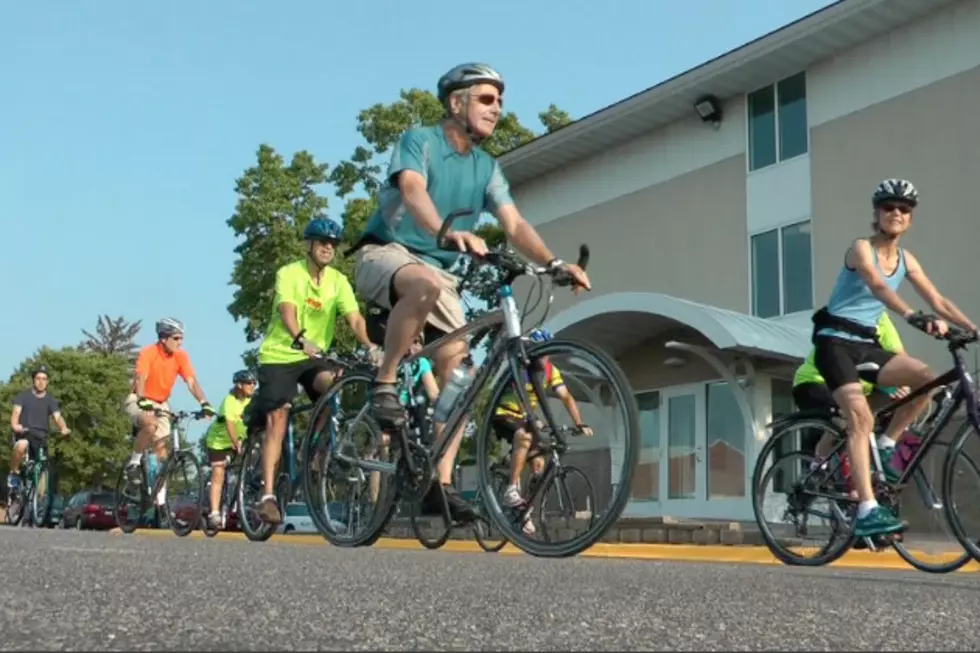 Transportation Planners Want Input on Bicycle Data
Bikers hit the road for the Tour of Saints Bike Ride. (Dan DeBaun, WJON News)
ST. CLOUD -- Public workshops are scheduled for tomorrow (Tuesday) and again next Tuesday to give your input on making central Minnesota communities more bike friendly.
St. Cloud Area Planning Organization Executive Director Angie Stenson says they started collecting data this summer as part of their long range transportation plan. Stenson says they gathered data on things like the width of shoulders, truck traffic, number of cars per day, and speed.  The data will be used to help determine what areas are bicycle compatible and what areas are not.
The first workshop will be at the Caribou Coffee Shop inside the Sartell Coborn's Superstore tomorrow (Tuesday) from 5:00-to-7:00 p.m. The second will be held at the St. Cloud Library Tuesday, November 17th from 5:00-to-6:30 p.m.