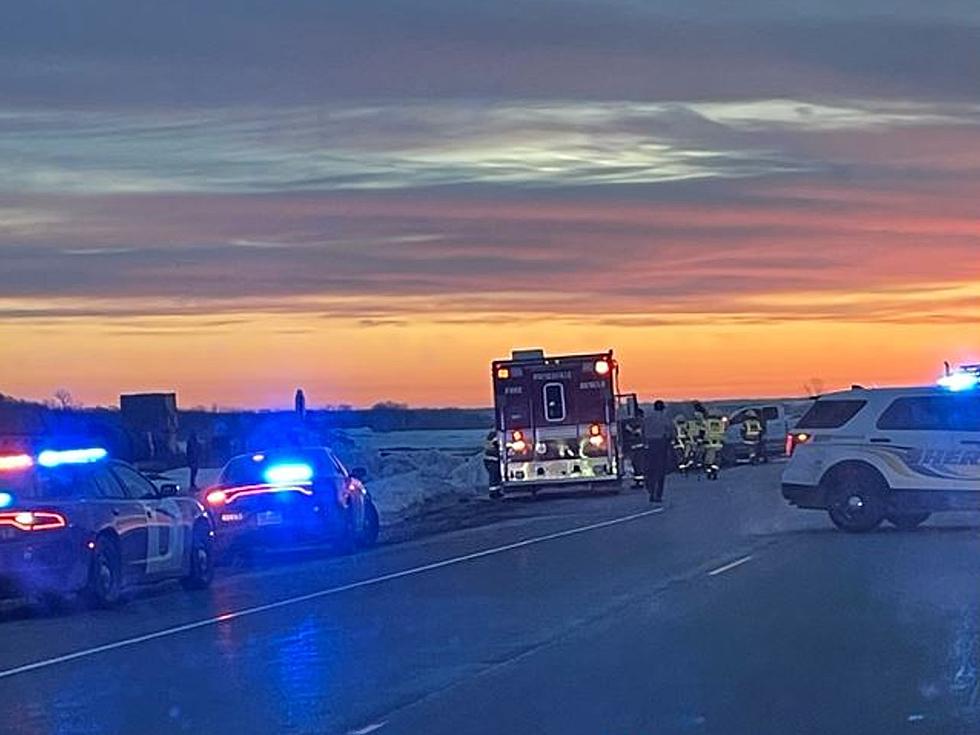 State Patrol: 1 Dead, 1 Seriously Hurt in Crash Near Roscoe
(Photo: Steve Lahr)
ROSCOE (WJON News) -- The Minnesota State Patrol has released more information on the fatal crash near Roscoe Thursday morning.
The state patrol says a Chevy Silverado and an Oldsmobile Sedan were both heading north on Highway 23, when the Silverado rear ended the Oldsmobile.
The driver of the Silverado, 68-year-old Brian Johnson of New London, was taken to Paynesville Hospital with non-life threatening injuries.
Thirty-five-year-old Albert Hemmesch of Fort Ripley was taken to North Memorial with life-threatening injuries.
The name of the 22-year-old Little Falls man who died has not been released yet.
Grabow says more details will be released as the information becomes available.
---
READ RELATED ARTICLES
Come Visit Fairhaven, Minnesota in Pictures