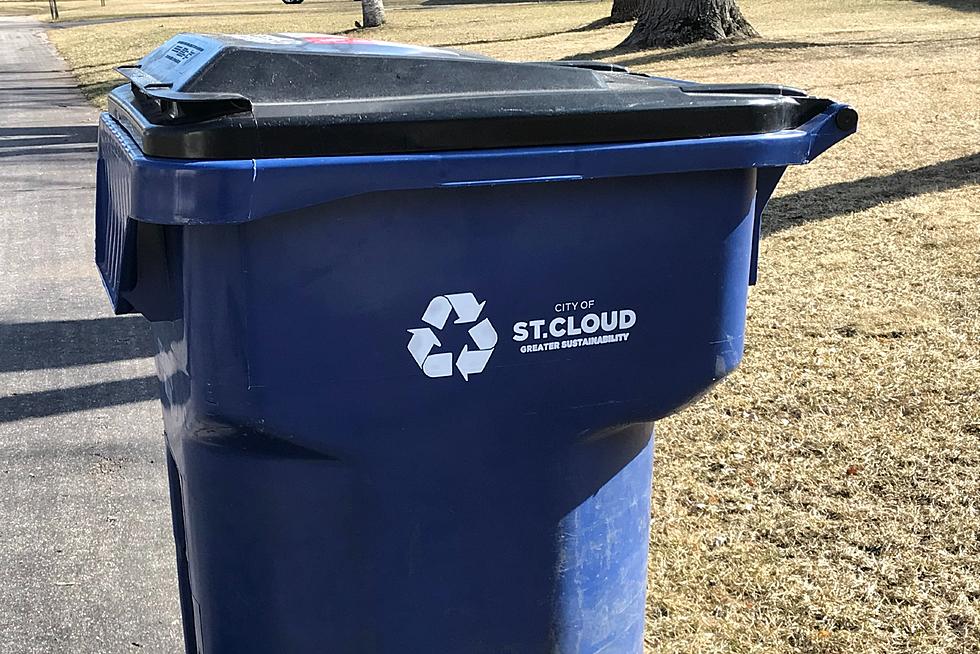 St. Cloud Moves Friday Garbage Pickup
Lee Voss - WJON
ST. CLOUD -- St. Cloud residents who are on the blue recycling pickup schedule and have their garbage and recyclables picked up on Fridays will have to wait for Monday.
The city of St. Cloud won't be making any pickups on Friday due to the Good Friday holiday. All other pickups this week will remain the same.
The city's compost site will also be closed on Friday and will reopen at 9:00 a.m. on Saturday.
The public works department also says there will be no yard waste picked up on Monday and will resume the following week.
Minnesota's Most Unique Places To Stay The Night
Take a Walk on a Trail from St. Cloud to Sauk Rapids
Famous People Who Visited St. Cloud in the 80s