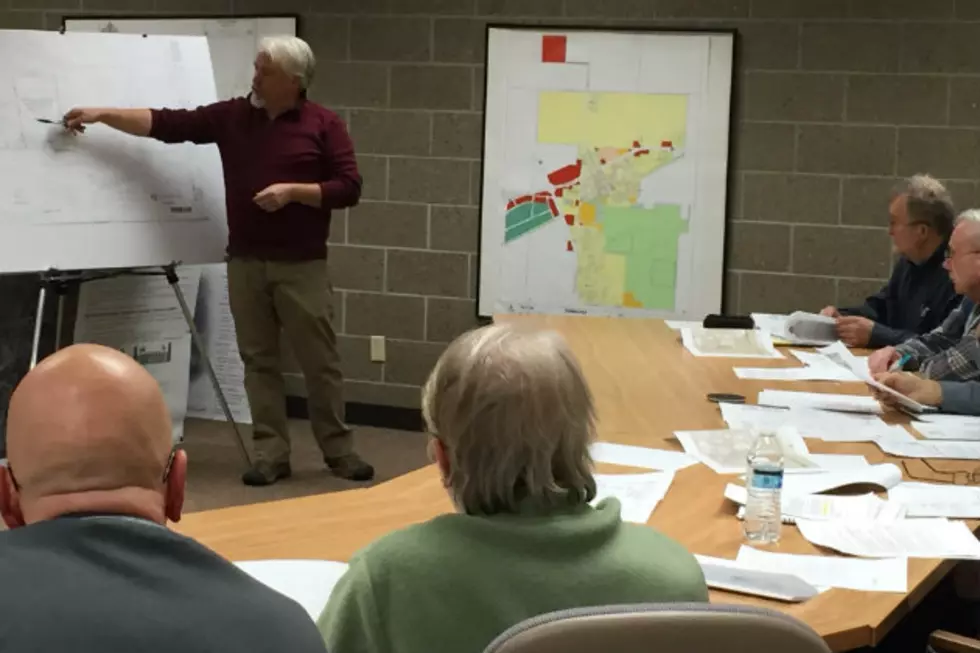 Plan for New Silt Sock Building in Foley Moves Forward
Engineer Wayne Stark lays out the plan for the commission. (Photo: Isaac Schweer, WJON)
FOLEY -- A planning commission approved the site plan for Silt Sock to build a new facility in Foley at tonight's (Monday) meeting.
The plan includes the construction of a 60,000 square foot building at 333 Bonder Drive as well as adjusting 145 3rd Avenue to allow for greater access to the facility from the east.
Once the facility is built, it's estimated it will create an estimated 10-15 new jobs for the area.
"It helps bring economics into the area as far as providing future jobs and economic impact in the fact that employees will be spending their money here," says Jason Alderink, co-owner of Silt Sock, Inc.
Initial plans were to include a future 20,000 square foot addition, but the commission chose to leave that decision for when that situation arises.
Alderink says the next step is to finalize the plan, get building permits and start construction as early as this spring.
Silt Sock, Inc. manufactures erosion control products that are used to control sediment around construction projects on roads and in ditches.