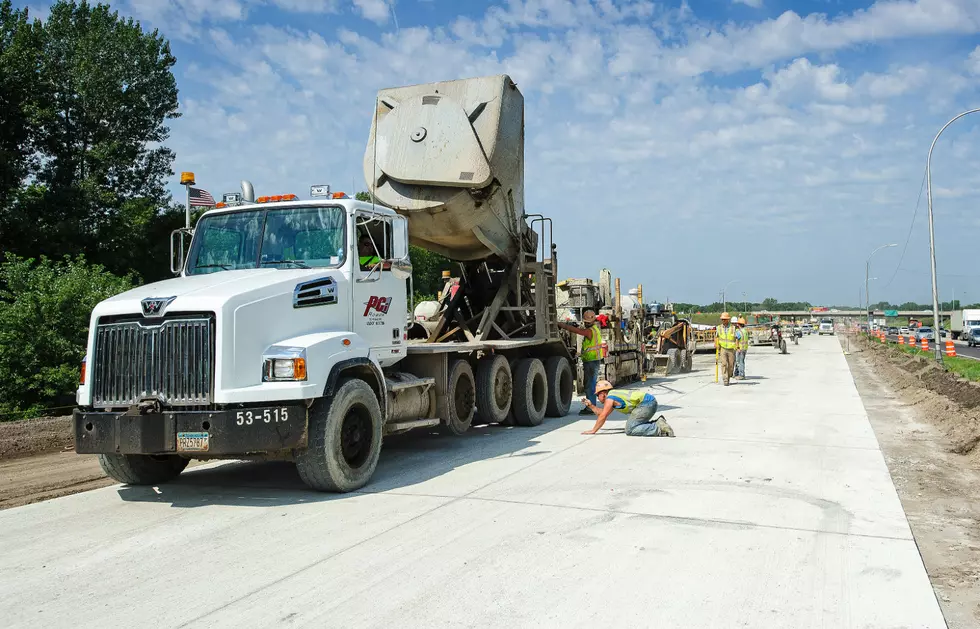 MnDOT Announces 2018 Road Construction Projects
Photo courtesy of the Minnesota Department of Transportation
ST. CLOUD -- The Minnesota Department of Transportation held its statewide construction kickoff Wednesday and there are a handful of projects that will impact drivers through central Minnesota.
These projects cover state highways and interstate highways and depending on the weather, some are scheduled to get started this month.
An open house was held this week regarding the resurfacing project on Highway 24 between Clear Lake and Clearwater. That work is scheduled for April through August.
Also scheduled to start this month is overnight work on I-94 between Clearwater and Monticello. Crews will work to smoothen both eastbound and westbound lanes. The project should be completed by the end of May.
Starting in June, Highway 10 between Clear Lake and Big Lake will undergo construction. The project will run through October and require single-lane traffic in each direction.
If you travel on the eastern end of Highway 23, you should expect delays from July through mid-September between Mora and Brook Park.
Two Stearns County highways are MnDOT projects scheduled for this summer. The work includes reconstruction, utility replacement and sidewalks. Highway 4 in Lake Henry will be rebuilt between May and August and Highway 238 in Albany will be under construction from June to mid-September.