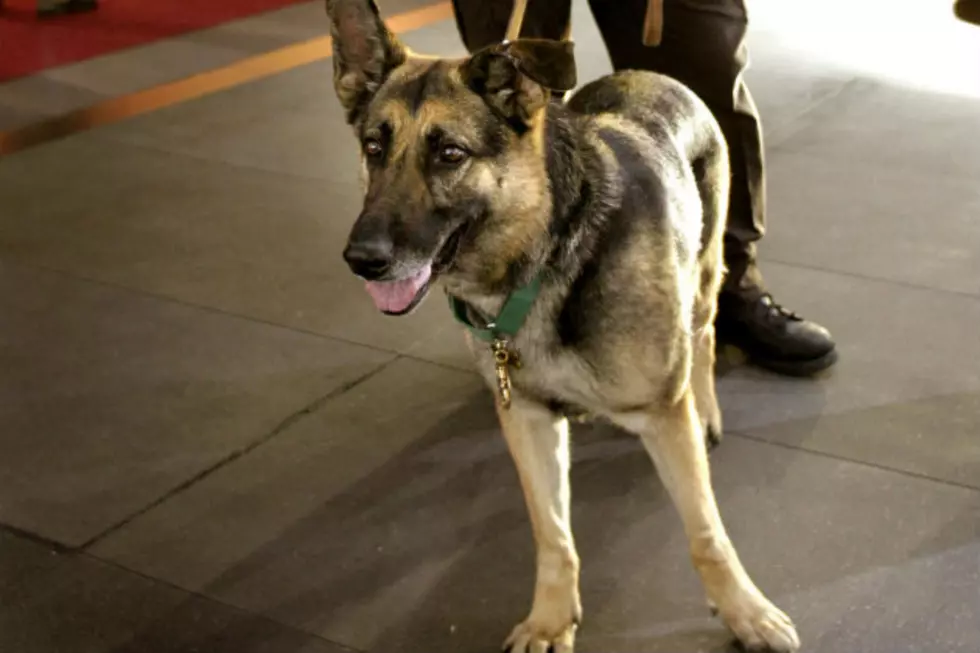 Event To Raise Money For New Waite Park K9
Getty Images
WAITE PARK -- The Waite Park Police Department and Granite City Pet Hospital are holding a fundraiser Sunday to raise money for a new K9.
The department's current K9, a seven-year-old German Shepherd named Kato, is nearing retirement.
Kato's handler, Officer Derek Whitehead, says the cost for a new K9 can range up to $15,000-$20,000.
"The breeder brings [the dog] from overseas -- Kato's from the Czech Republic," Whitehead says. "Then they start their training before we get them as handlers."
"We then work on obedience, agility, bite work, tracking and searches -- for us it's work, for the dog it's fun, they have a blast."
The fundraiser will start at 1:00 p.m. at Community Park in Waite Park and will have food, drinks, games, a bounce house, and raffle drawings.
If you can't make it to the fundraiser but want to help, you can donate on their GoFundMe.com page by clicking the button below.