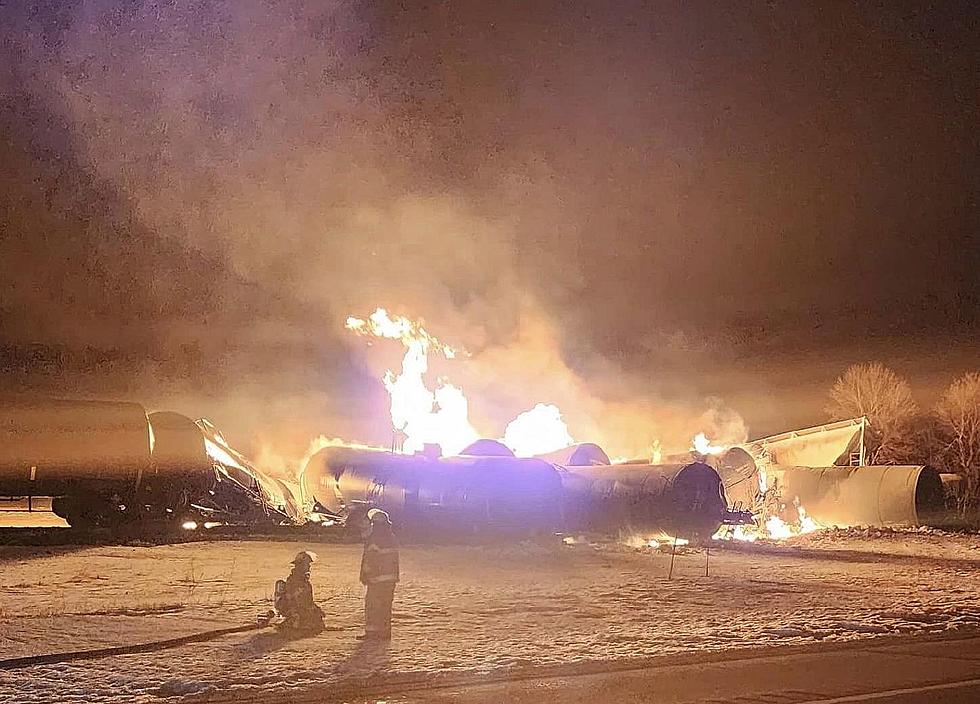 Update: Clean Up Begins On Train Derailment Site
Kandiyohi County Sheriff's Office
RAYMOND (WJON News) -- The Kandiyohi County Sheriff's Office has given an update on the train derailment in Raymond.
They say BNSF has confirmed that 22 cars derailed at about 1:00 a.m. Thursday.
The cars involved included ethanol and corn syrup. There were no other hazardous materials involved or on the train and no injuries as a result of the incident.
Kandiyohi County Sheriff Eric Tollefson says the response went smoothly...
This is typical of a small-town response. I mean it's all it was. There is no other word except for awesome.
BNSF is beginning to move rail cars in order to safely access the cars that are still burning.
The EPA is on-site monitoring the air.
The incident is under investigation and the National Transportation Safety Board is on site.
READ RELATED ARTICLES
Rockville, Minnesota...in Pictures