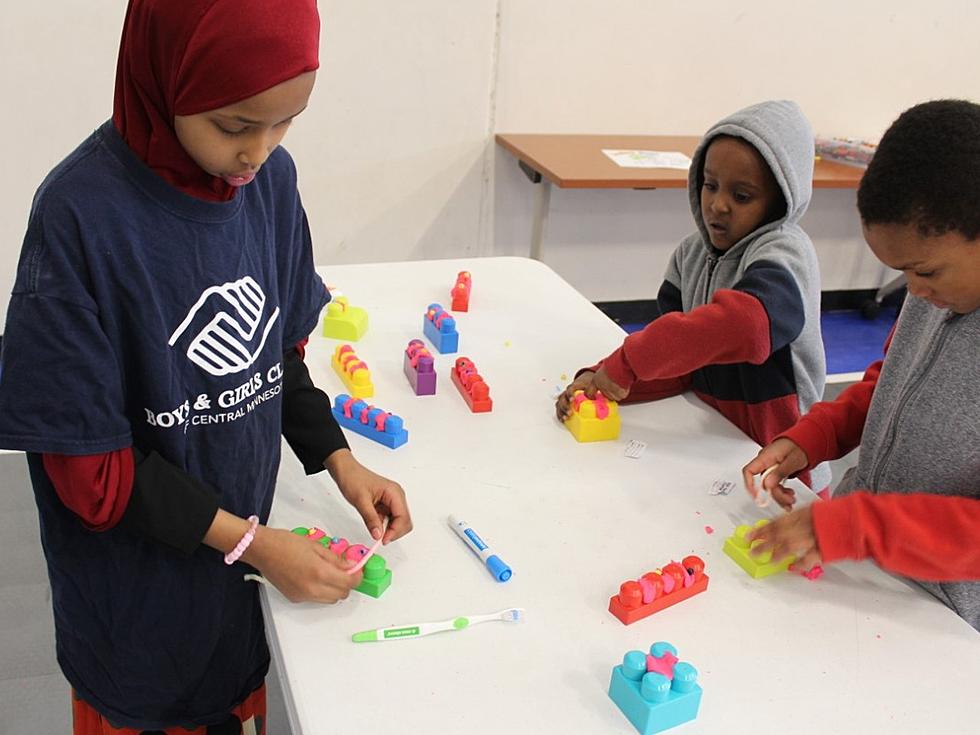 Dental Grant Helps Brings Healthy Smiles to Area Youth
(Photo: Boys and Girls Clubs of Central Minnesota)
ST. CLOUD (WJON News) -- The Boys and Girls Clubs of Central Minnesota is giving kids healthy smiles thanks to a recent grant.
The organization received a grant from Delta Dental of Minnesota for their Healthy Smiles Healthy Kids program.
The program is designed to help roughly 400 kids at the Roosevelt, Southside and Eastside Clubs learn about dental hygiene and demonstrate good life habits.
The program has five primary components:
· Cavity Free Zone – to teach kids the importance of healthy dental hygiene habits
· Daily Meal Program – to teach kids the importance of proper nutrition and its connection to healthy dental hygiene
· Healthy lifestyles programs – to prevent the use of tobacco, alcohol, drugs and poor dietary choices, which also affect oral health
· Parental communication – to encourage parents to reinforce healthy habits at home
· Incentives – to recognize kids for their participation and application of learned healthy habits
Last month, the clubs hosted a Healthy Smiles Healthy Kids event which provide hands-on activities for kids to learn more about how to keep their teeth and bodies healthy.
---
READ RELATED ARTICLES
---
Goosebumps and other bodily reactions, explained