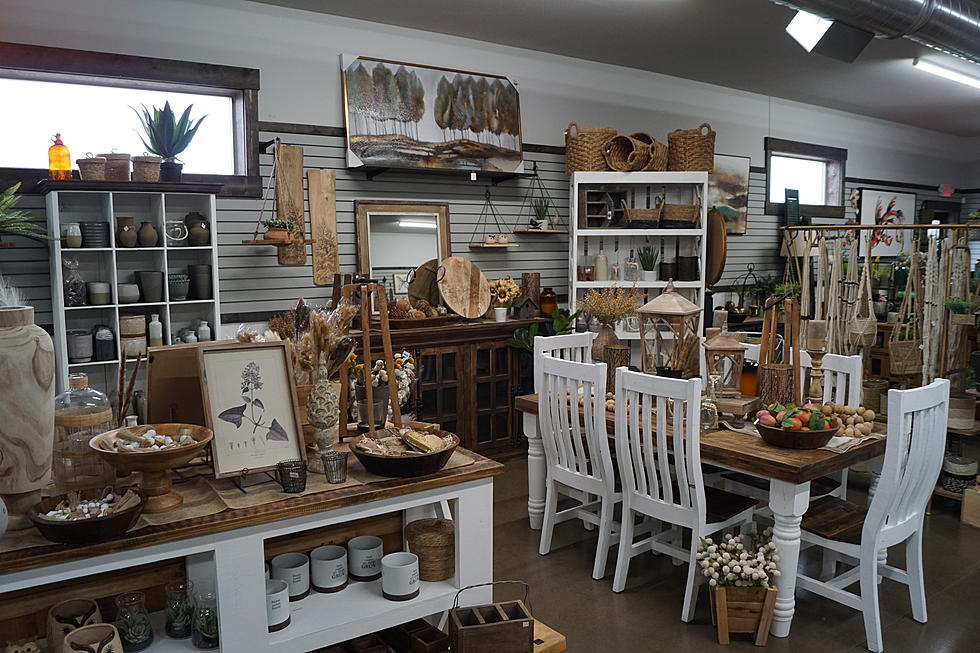 Modern Barnyard Excited for Newly Expanded Retail Space
(Photo: Alex Svejkovsky, WJON)
WAITE PARK (WJON News) -- A home decor store in Waite Park is ready for you to check out their newly renovated space.
Modern Barnyard on County Road 75 nearly double its space after completing a nearly 6,000 square foot expansion last month.
Co-owner Jim Beck says the new space has been a wonderful addition to their store.
We now have a total of 12,000 square-feet of retail space. We were so excited to add so many new things from home decor, giftware, and all kinds of things you might not think of here at Modern Barnyard.
Beck says they reorganized the entire store, as well as added a few new vendors.
He says along with the additional retail space, they also added on to their warehouse.
We built on roughly 2,000 square-feet of workspace where we repurpose all the furniture you see in the store, as well as store other items so as things sell we can replace it right away.
Beck says the expansion has been well received by the community, and they love the wide variety of items they offer.
He says the expansion was always part of their five-year plan, which was delayed a year due to COVID.
Modern Barnyard opened in the spring of 2017.
Modern Barnyard Expansion
---
READ RELATED ARTICLES
---