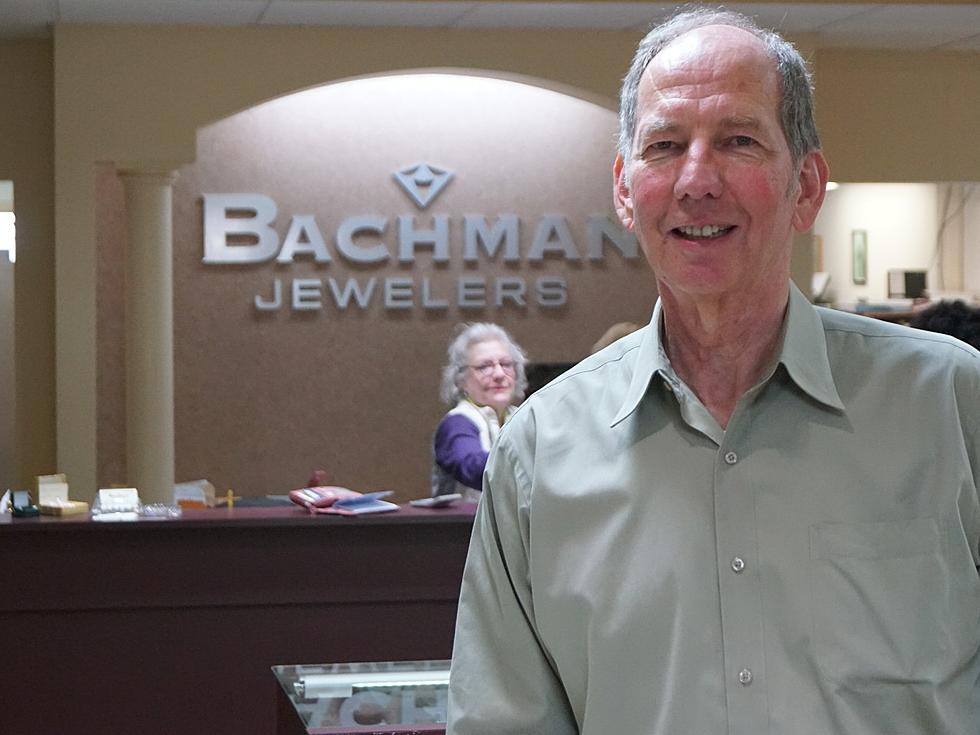 Longtime Downtown St. Cloud Jewelry Store To Close
(Photo: Alex Svejkovsky, WJON)
ST. CLOUD (WJON News) -- A staple in downtown St. Cloud will soon be closing.
Bachman Jewelers plans to close its doors just before the start of summer after 97 years in business.
Barney Bachman started the business in 1926, the family then sold the store to Ted Bestgen in 1970, and his son John Bestgen has owned Bachman's since 1995.
Bestgen says while his decision to retire wasn't easy, he feels blessed to be a part of so many special moments.
I feel really blessed I've been able to be apart of people's lives the way I have. You get to be apart of so many milestones starting with engagements. I like to think of jewelry as wearable memories.
Bestgen says he's proud to have helped create thousands of memories for varying milestones in someone's life.
He says he's been overwhelmed by the amount of people who have reached out to him.
They congratulate me and tell me I've earned this and share they are sad to see the business close. It really warms my heart to have made so many connections with people, they've really become friends and family instead of clients and customers.
Bestgen says he doesn't have an official closing date but will close once their remaining inventory is sold.
As for the next chapter in his life, Bestgen says he's looking forward to doing a little more traveling, golfing, hunting and fishing.
Bachman jewelers has been located in downtown St. Cloud since 1956.
---
READ RELATED ARTICLES
---
KEEP READING: 50 activities to keep kids busy this summer