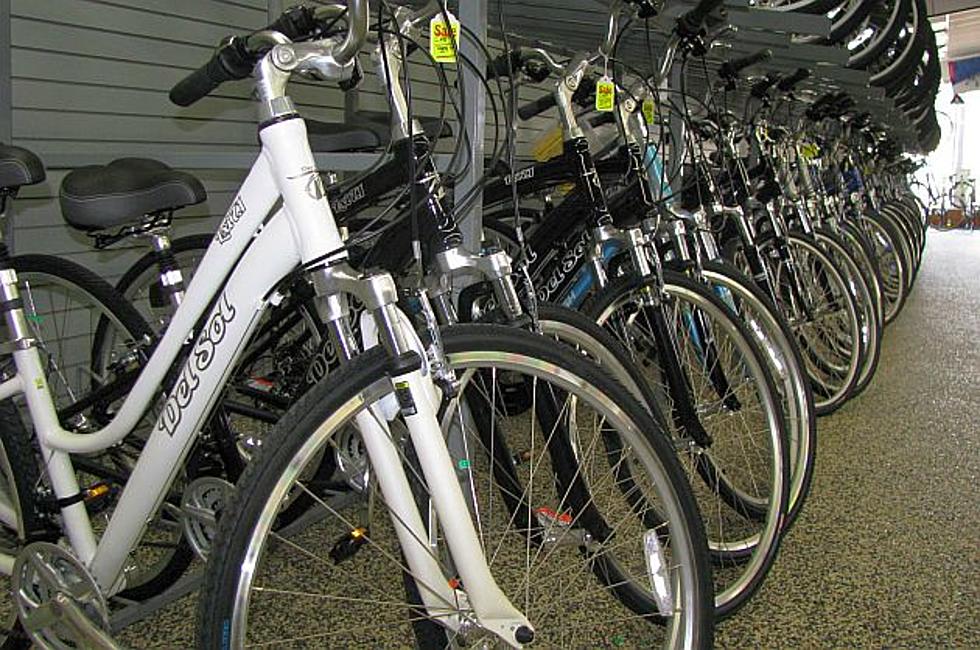 St. Cloud State University's Bicycle Shop Accepting Bike Donations
Photo by WJON.com's Jim Maurice
ST. CLOUD -- Anything from pedals to seats, a local bicycle shop is looking for bicycle and bicycle part donations.
St. Cloud State University's bicycle shop, Outdoor Endeavors is taking bicycle donations.
Coordinator for experimental programs, Ivan Bartha says through the Husky Recycle Program all donated bikes are either restored, used for parts or recycled if they aren't salvageable.
Restored bikes and bike parts are sold and the proceeds go toward supporting the bike shop and student employees.
With spring arriving early this year they've collected nearly 20 bikes and they usually collect around 200 throughout the year.
Bartha says the bike shop accepts all types of bikes.
"We've gotten a lot of kids bikes and we end up giving them away to kids that need bikes." --Bartha
If you would like to donate a bicycle Outdoor Endeavors hours are--
Monday:  5:00-8:00 p.m.
Tuesday:  5:00-8:00 p.m.
Wednesday 5:00-8:00 p.m.
Thursday: Closed
Friday: 5:00-8:00 p.m.
Saturday: 9:00 a.m.-12:00 p.m.
Sunday: 5:00 p.m.- 8:00 p.m.