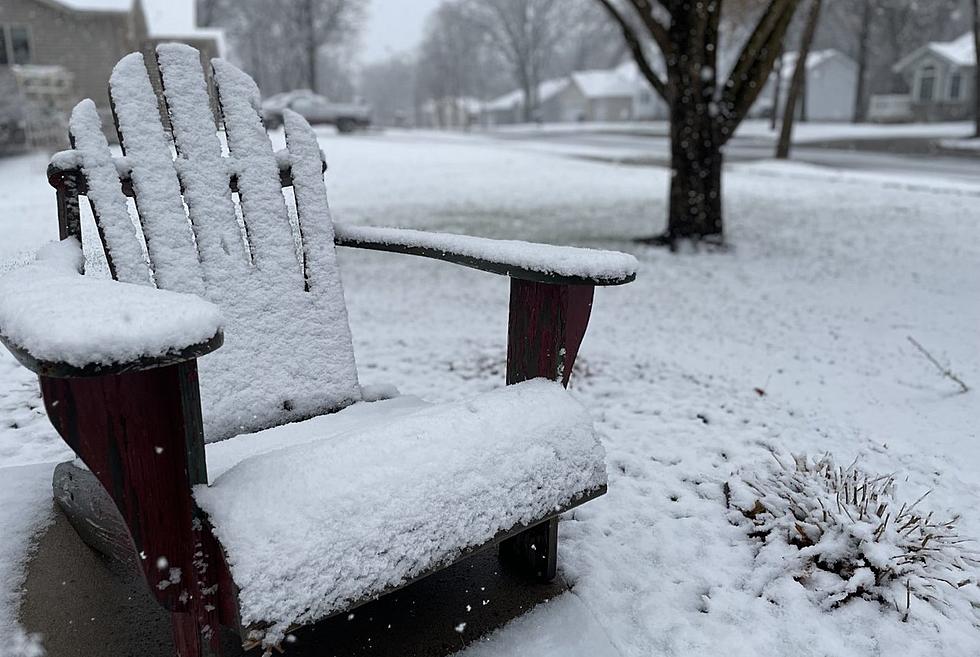 We're Calling It: #1 Snowiest Season on Record in St. Cloud
Photo by WJON.com's Jim Maurice
ST. CLOUD (WJON News) -- For those of you keeping track, and possibly rooting for it, today is the day we will officially make this the snowiest season ever recorded in the city of St. Cloud.
According to the St. Cloud State University Meteorology Department, we're now up to 88.2 inches of snow (as of 6:00 a.m. Saturday). The previous all-time record was 87.9 inches of snow.
St. Cloud Snow Statistics, by the numbers:
88.2 inches - #1 season total
51.1 inches - tied #1 Winter (December, January, February)
26.3 inches - #9 Spring (March, April, May)
22.5 inches - #5 December
18.6 inches - #10 January
22.7 inches - #5 March
The record-breaking winter season for snow has added up to some big numbers for the St. Cloud Public Works Department.  Check out that story here. 
On Thursday, Duluth broke its record for all-time snowfall at 137.1 inches.  They've been adding to that total Friday.
Our temperatures are expected to remain cool into early May, but hopefully, we're at least done with the snow for this season now.
If you snow lovers are looking for a repeat of a lot of snow next year, you might be out of luck.  A Super El Nino is predicted to begin later this year and last into next winter.  In a typical El Nino, the Midwest has warmer than normal temperatures and less than average snowfall.
READ RELATED ARTICLES
---
25 richest people in America and how they did it