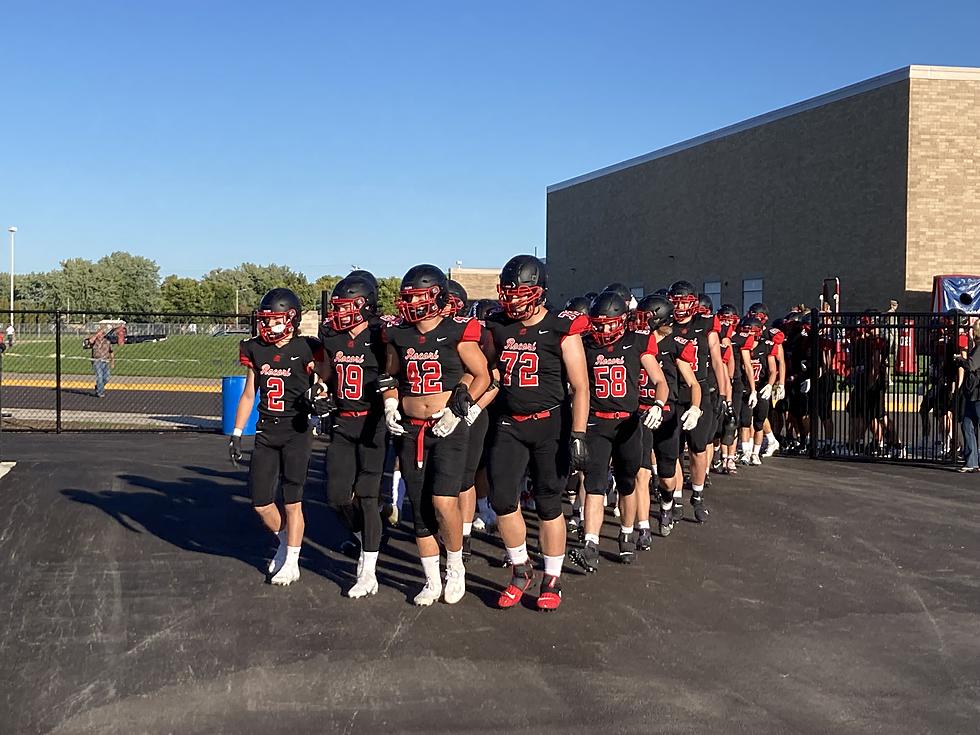 ROCORI Activities Director Joel Baumgarten Announces Retirement
PHOTO: Dave Overlund, WJON
ROCORI Activities Director Joel Baumgarten will be stepping down from his post on June 30th, 2023. Baumgarten was hired in 2012, taking over for longtime AD Mark Johnson.
Baumgarten had a lot of work to do when he took the job including replacing legendary basketball coach Bob Brink and finding a bench boss for the girls hockey program.
"That's the nature of being an Activities Director, you get thrown into the fire and that's how it goes," Baumgarten said. "Bob will never be replaced, same with a guy like Ed Babcock who we had in the past... but we feel good about the coaches we have hired since that time."
Overall, Baumgarten has been with ROCORI since 1989 when he was hired as a social studies teacher. In addition, Baumgarten was an assistant football coach who helped the Spartans to state championships in 2011 and 2019.
Baumgarten was able to coach all four of his kids in the ROCORI district, one of whom (Justin) is currently a football coach at ROCORI. Justin's younger brother Colton was on the ROCORI football team that won the 2019 state championship. His two daughters each played hockey and were coached by Joel.
"It is time for me to do something else, I'm going to do something in education," Baumgarten says. "I am not the type of person that just sits on the couch, I am going to stay active and I still love ROCORI."
HEAR OUR FULL CONVERSATION WITH JOEL BAUMGARTEN BELOW: