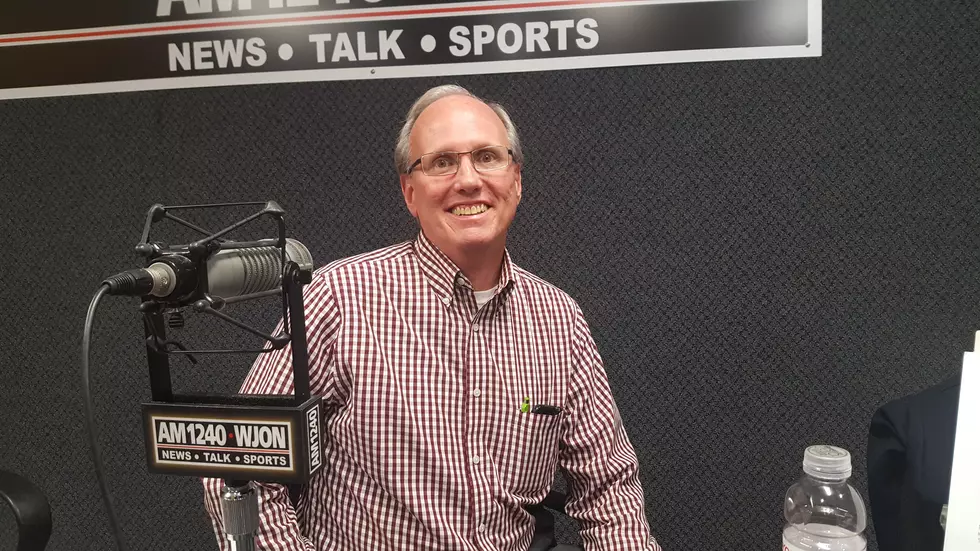 O'Driscoll: Pension Reform Bill Helps Boost MN Bond Rating
Tim O'Driscoll (photo - Jay Caldwell)
ST. PAUL -- With the economy doing better and both sides of the aisle coming together Minnesota's bond rating is now rated the highest possible from two agencies.
Standard & Poor's along with Fitch now rank the North Star State at AAA. Meanwhile, the other major player, Moody's Investor Service has the state at Aa1, which is the second highest rating.
Minnesota having a high bond rating is similar to your own personal credit score. Just like when you have a higher credit score you have more financial lending options available to you. In this case for the state, it can borrow money at a lower interest rate which saves taxpayer dollars.
Minnesota State Representative Tim O'Driscoll of District 13B in St. Cloud says one of the main reasons the state has a higher bond rating now is because of a pension reform bill. O'Driscoll authored the bill for the house, he says it took three years to get the bill passed.
"Governor Dayton had vetoed two previous bills that were presented to him on pension reforms. In 2018, we unanimously passed in the legislature, house, senate, both political parties, 100 percent of people passing it and the governor signed it. It took about $3.5 billion of unfunded liabilities off of the pension's bottom line and about another $2 billion will be put in with increases and contributions from employees and some more public money that's going to be going in to stabilize that as well."
O'Driscoll says because the plans are more solvent and there's less risk in the plans now, the rating agencies have restored Minnesota back to a AAA rating. Minnesota had a AAA rating about eight years ago.
Having the high bond rating is going to help the state with future bonding projects. O'Driscoll says in the short-term and long-term Minnesota is going to see savings.
"This is just really good news for the state of Minnesota. It helps us when we go and borrow money, we can borrow it at a lesser rate than we would have otherwise for bonding projects or other kinds of debt that the state would carry for long-term debt service."
O'Driscoll was the chief author of the pension reform bill for the Minnesota House of Representatives and Senator Julie Rosen was the head author for the MN Senate.
This story was written with information from the Associated Press.