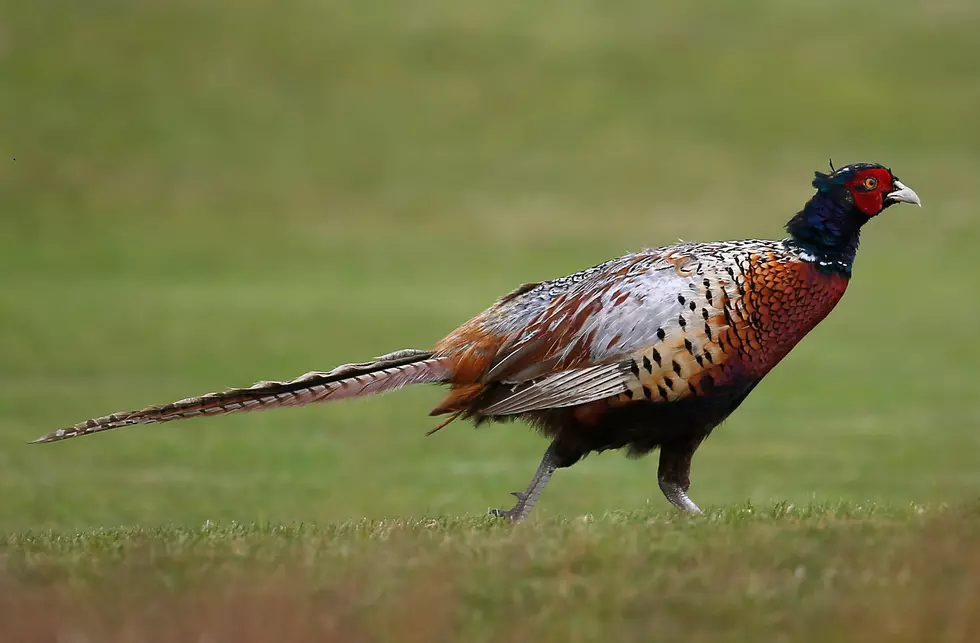 Minnesota's Pheasant Population Takes a Big Jump
Getty Images
UNDATED -- Good news for Minnesota pheasant hunters, there are more birds in almost every part of the state.
The Minnesota Department of Natural Resources says the annual roadside survey shows an 18% increase in pheasants compared to last year and a similar percentage above the 10-year average.
This year's statewide pheasant index was 48 birds per 100 miles driven.
DNR officials say every region saw an increase in pheasant numbers except the southwest, which saw a decline of 8%.
Weather and habitat are the main influences on Minnesota's pheasant population trends and good spring weather produced favorable nesting conditions.
Minnesota's pheasant hunting season opens on Saturday, October 15th.
RANKED: Here Are the 63 Smartest Dog Breeds
Does your loyal pup's breed make the list? Read on to see if you'll be bragging to the neighbors about your dog's intellectual prowess the next time you take your fur baby out for a walk. Don't worry: Even if your dog's breed doesn't land on the list, that doesn't mean he's not a good boy--some traits simply can't be measured.
States with the most registered hunters
Stacker
analyzed data from the U.S. Fish and Wildlife Service to determine which states have the most registered hunters. Read on to see how your state ranks on Stacker's list.
LOOK: Here are the best lake towns to live in
Many of the included towns jump out at the casual observer as popular summer-rental spots--the Ozarks' Branson, Missouri, or Arizona's Lake Havasu--it might surprise you to dive deeper into some quality-of-life offerings beyond the beach and vacation homes. You'll likely pick up some knowledge from a wide range of Americana: one of the last remaining 1950s-style drive-ins in the Midwest; a Florida town that started as a Civil War veteran retirement area; an island boasting some of the country's top public schools and wealth-earners right in the middle of a lake between Seattle and Bellevue; and even a California town containing much more than Johnny Cash's prison blues.