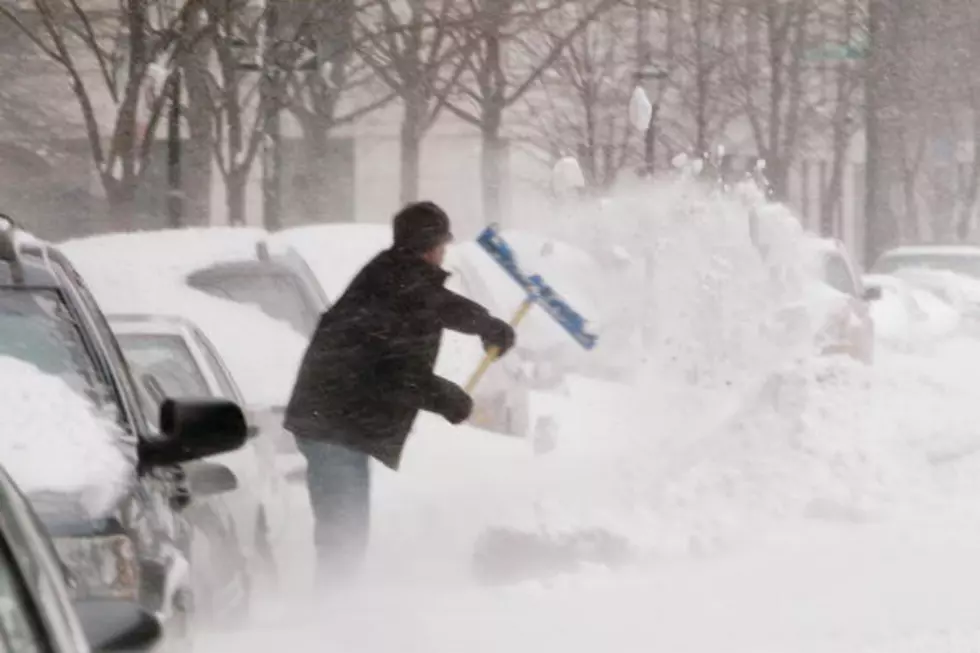 How to Prevent Winter Injuries in Central Minnesota
Robert Goreux/Getty Images
Cold and snowy weather can present challenges to Central Minnesotans.  I was joined by Injury Prevention Specialist Jason McDonald from CentraCare.  He says icy conditions on roadways, in parking lots and sidewalks can be tough to navigate in sub-zero weather.  McDonald has some prevention ideas to keep ice related falls or car accidents from happening.
Jason's first suggestion is dress appropriately which includes dressing in layer and loose fitting clothing.  He indicates the loose fitting clothing allows for air to get trapped in the layers which will keep you warmer.  His 2nd suggestion is making sure the sidewalks we are walking on are clear.  McDonald encourages residents to put ice melt on the sidewalks on or adjacent to your property.  He says when walking use items that can clamp onto your shoes to gain traction.  McDonald explains these can fit over the top of your shoes.
Another way to prevent injury or trouble in the winter is to winterize your vehicle.  McDonald says this includes making sure our car's tires have adequate traction which could include putting on a set of winter tires.  Another suggestion from McDonald includes making sure your car battery is equipped to handle the winter.  He says batteries last 3 to 5 years.  McDonald suggests having extra clothing and blankets in the car along with bottled water, a flashlight, and a phone charger.
When the weather gets extremely cold like we've been experiencing in Central Minnesota this week he suggests minimizing the amount of trips you make outside the home if you can.
If you'd like to listen to my conversation with Jason McDonald it is available below.
Pictures from the 2023 World Snow Sculpting Championships In Stillwater Minnesota
The World Snow Sculpting Championships were held recently in Stillwater where teams from as far away as Mexico and Columbia competed against each other for a share of the top prize, medals, and the title of World's Best when it comes to snow sculpting.