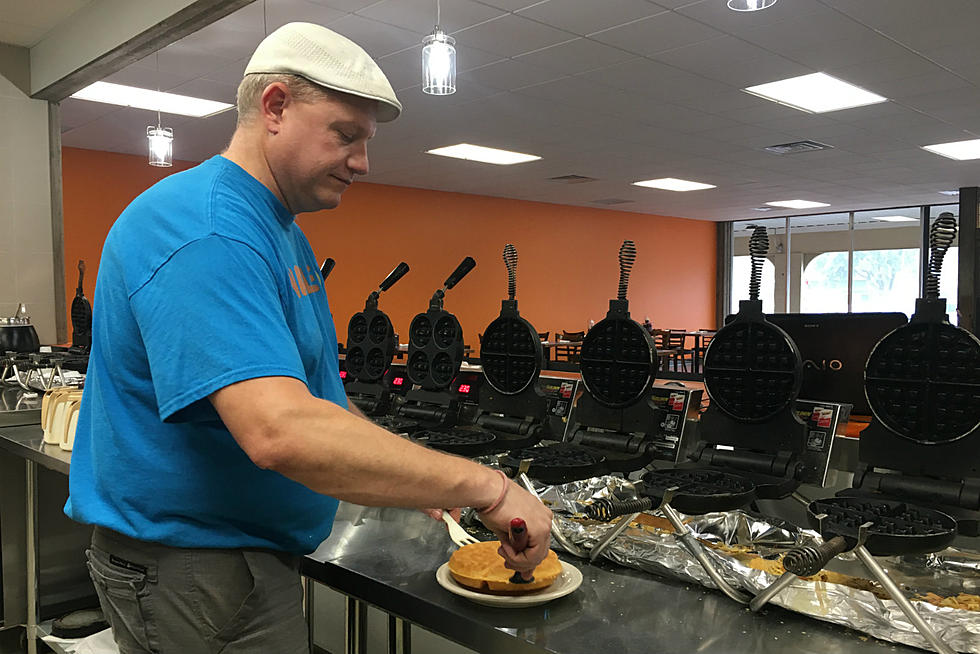 Waffle-It Closes, City Works with Owner on Ventilation Issue
Waffle-It owner Chris Botz takes a waffle off the iron. (Chrissy Gaetke, WJON)
ST. CLOUD -- After just opening in its new location, Waffle-It has a closed sign on its front door.
Owner Chris Botz says the closing is temporary.
"We're having a potential issue with our ventilation system with the heat that we are producing. It wasn't properly addressed early on. The city has said we need to remain closed until we get this resolved. We're working very hard with the city to come up with a solution for this and to get our doors open as soon as we possibly can."
It's still unclear when exactly Waffle-It will re-open. Botz says he is hoping the ventilation issue can be solved quickly.
"We're definitely making progress. The right people need to get together on the issue and get it solved."
Waffle-It opened earlier this month in their new location at 2018 Veterans Drive in St. Cloud. The restaurant first opened in the same strip mall, Centennial Plaza, last December.