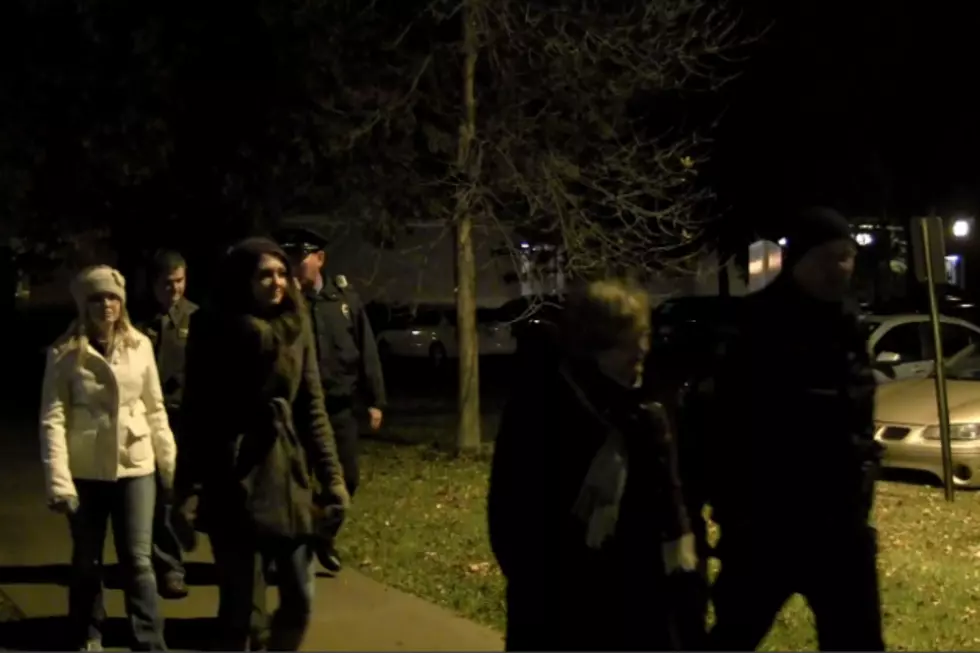 SCSU Students Bring Awarness About Safety With "Light Up The Night" Event [AUDIO & VIDEO]
Students and the community walk in the 2nd Annual Light Up the Night event. (Photo: Alex Svejkovsky, WJON News)
ST. CLOUD -- The St. Cloud State University's student government and public safety department have teamed up tonight for the 2nd Annual "Light Up The Night" event.
The event is to help raise awareness of safety measures on and off of campus.
Student Government President Eric Peterson says the walk is a combination of three walks they held last year.
Students and community members walked with police officers and public safety, discussing areas around campus that are unsafe and providing solutions to bring to city and school officials.
After the walk the groups met at the Herb Brooks National Hockey Center to talk about their ideas.
Following the discussion the group marched back to Atwood Memorial Center by candle-light for those who have been affected by campus violence.
Peterson reminds you to take precaution when walking in unsafeareas.
You can see highlights of tonight's event below!
[onescreen item="5154828"]