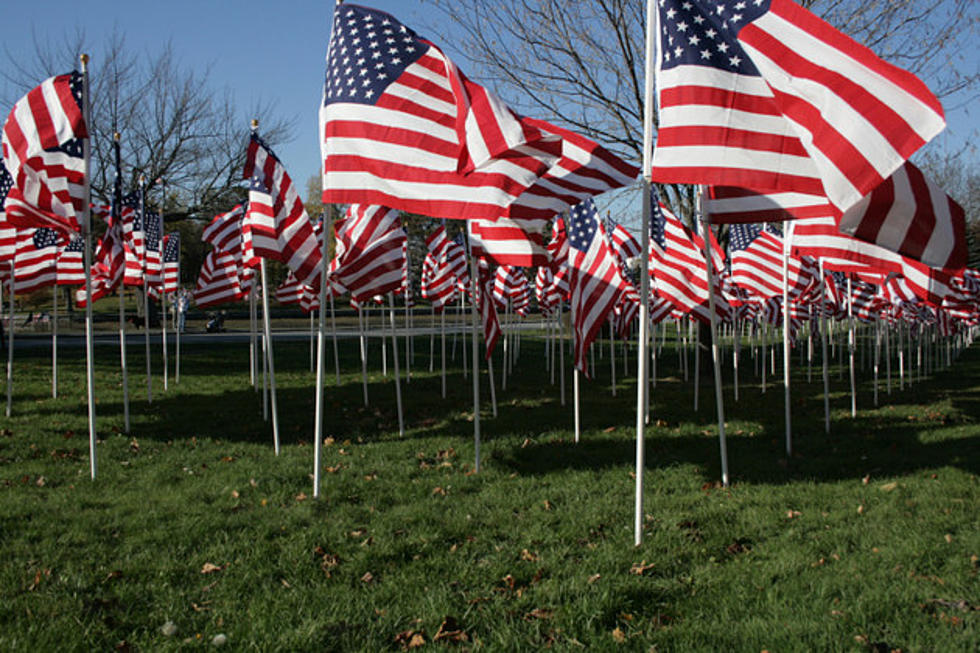 Memorial Day Ceremonies Planned Around St. Cloud Area
Richard Lockyer, Thinkstock
UNDATED - There are a lot of events in honor of Memorial Day happening in the St. Cloud area.
Sunday's Events:
The Minnesota State Veterans Cemetery will be hosting their annual service on Sunday, May 24th at 1:30 p.m. 1st Vice Commander of American Legion Post 1776 Carla Tappanier will be on hand as the key note speaker. There will also be a performance by the Richfield Symphonic BandParade followed by a Parade of Flags. A special recognition for women in the military will take place during hte ceremony. If you plan to attend the ceremony you are encouraged to bring your own lawn chair. This event is free and open to the public. Parking assistance will be provided.
Monday's Events:
The St. Cloud VA Health Care System will host a Memorial Day Ceremony on the St. Cloud VA Campus starting at 10:30 a.m with a parade. The ceremony will then start at 11:00 a.m. Both events will be held in front of Building 92. District 13A State Representative Lieutenant Colonel Jeff Howe will be this year's keynote speaker. The St. Cloud Municipal Band will be performing as part of the ceremony. This event is free and open to the public. Volunteers are needed to escort Veterans to the program. If you would like to volunteer contact Voluntary Service at (320) 255-6365.
The St. Cloud VFW will host a special Memorial Monument Dedication on Monday, May 25th at 1:00 p.m. The Ceremony will take place in front of the VFW, and will last about an hour. Major Jerry Lang will be presenting the dedication and awards ceremony. The monument will display about 900 names. Food will be for sale before and after the ceremony.
A Community Memorial Day Mass will be held at Assumption Cemetery at 9:00 a.m. on Monday, May 25th. Father Thomas Knoblach will be leading the service. If there is inclement weather, the service will be held at Holy Spirit Catholic Church. The event is sponsored by the Knights of Columbus Council 961 and Holy Spirit Church.
The annual Memorial Day Service will be held at Saint John's Abbey Cemetery at 11:15 a.m. on Monday, May 25th. The service will be honoring all who had served in the United States. The service includes prayer, a roll call of honor, and the Saint John's Legion Honor Guard providing the traditional military salute.
The Mille Lacs Indian Museum and Trading Post in Onamia will host their annual Memorial Day Powwow. It will be on Monday, May 25th from 12:00 p.m. - 5:00 p.m. This ceremony will honor American Indian veterans. This event will also feature a contemporary powwow, and American Indian artists who will be discussing and demonstrating their work.
Also:
The National Moment of Remembrance will be held at 3:00 p.m. on Monday. All Americans are encouraged to take a moment of silence in honor of the men and women who have died in service to the United States.
If we missed any events, let us know by emailing your event information to Josh.Akkerman@townsquaremedia.com