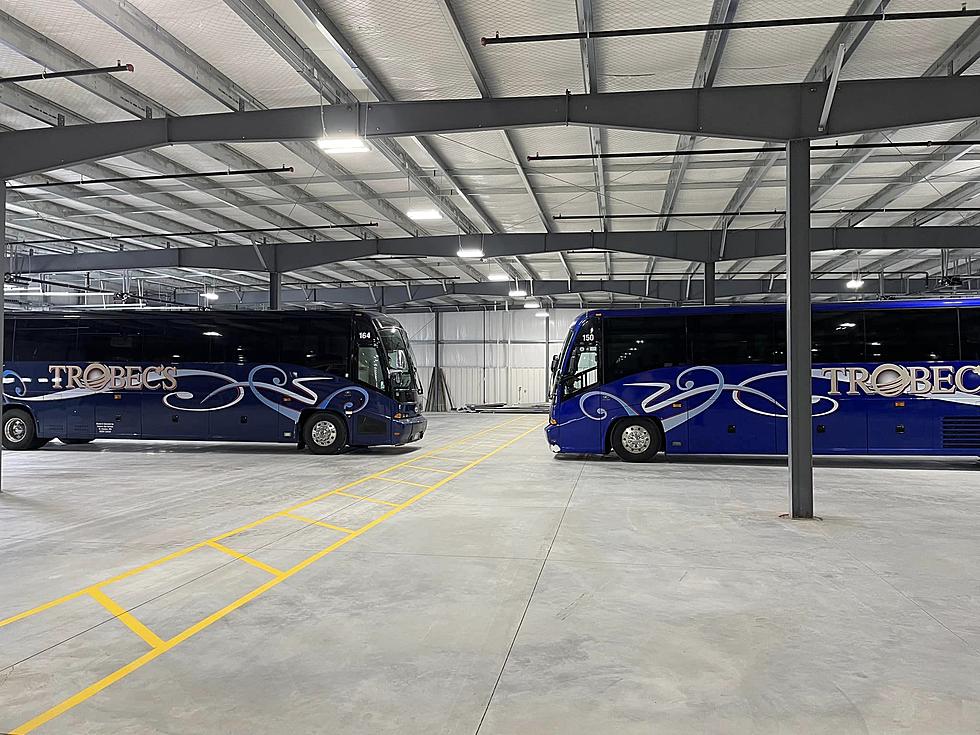 Local Bus Company Opens Up Its New Headquarters, Gives Nod To Their Past
Image Credit: Trobec's Bus Service Inc via Facebook
Trobec's Bus Service Inc turned the page this week. The local bussing company closed its old office/headquarters and opened up its new office/headquarters. In doing so the company spent some time on social media reflecting on the past while celebrating the growth and what the future holds.
According to the post by Trobec's the company is ringing in 85 years as a business celebrating the past and looking forward to the future.
This week we closed one chapter in our 85 year history as Trobec's Bus, and turned the page to start a new. What a monumental feat for our company to get where we are, and open the doors to our brand new facility. Trobec's Bus began in 1938 when our founder Tony Trobec had one dream and one bus. Over the last 85 years we have grown to a company of nearly 100 vehicles and over 115 employees. Trobec's buses and employees have not been under the same roof since 1968 and while us being at three different locations (in a 15 mile radius of each other) was efficient, we knew we needed to make a change to fit the growth we have experienced. We are incredibly proud of our team and the hard work they put in every single day. We truly believe we have the best employees out there, and they are a huge part of why building this facility was so important to us. We are so excited for the future; here's to the next 85 years!
The move brings all Trobec's employees together under one roof, something that hasn't been done since 1968.
The new building is located in St. Joseph, while the former headquarters was located in St. Stephen.
Congratulations to the entire team at Trobec's on 85 years and opening up a new building!
So Long! Minnesota's Ugliest Car Just Got Drove Off To Michigan
Alex Wayne recently bought a mash-up of a Minnesota vehicle. It's a Mini Cooper frame with a Chevy Express van skeleton on top. This vehicle definitely turns some heads as it goes by, but it was supposed to do that.
LOOK: The 25 least expensive states to live in
25 richest people in America and how they did it