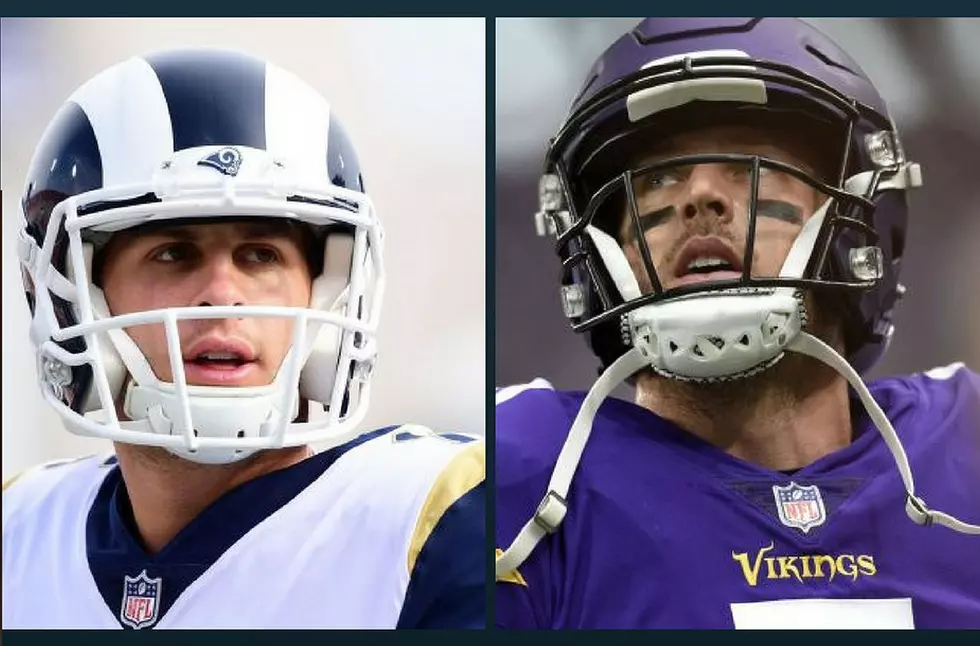 Keenum Vs. Goff: Who Will Win the Quarterback Battle?
Getty Images
MINNEAPOLIS (AP) - Almost exactly one year ago, the Los Angeles Rams switched quarterbacks by making Case Keenum a backup again and jump-starting Jared Goff's career.
This weekend, the former teammates will be pitted against each other in Minnesota.
Both the Rams and Vikings are thriving with 7-2 records, and Goff and Keenum have had a lot to do with that.
Sunday's game with the Vikings hosting the Rams at U.S. Bank Stadium in Minneapolis starts at noon. The game will be heard on AM 1240 WJON.