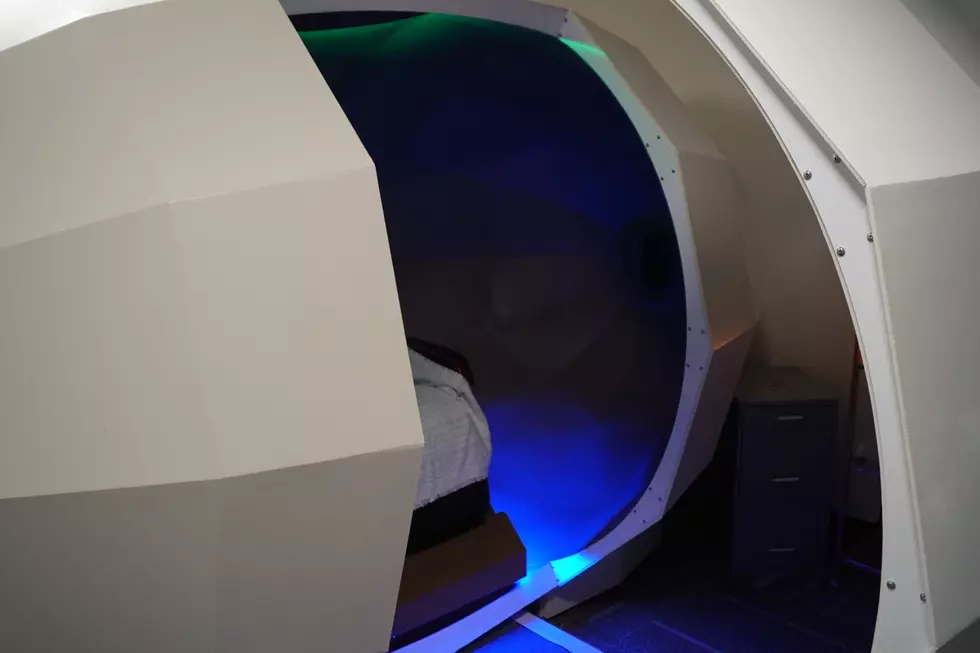 Harmonic Egg Brings New, Unique Approach to Healing
(Photo: Alex Svejkovsky, WJON)
SARTELL (WJON News) - A Sartell business is now home to a unique and rare healing device.
Chakra Sound Garden is just one of two places in Minnesota that offers you a chance to step inside an Harmonic Egg.
Sisters Jean and Julie Struzyk opened the business back in 2019, and moved into their location along Riverside Avenue in September in order to bring in the egg.
Jean says the Harmonic Egg uses colors and frequencies to help put your cells in balance.
It works with different color lights and different instrumental and nature sounds. When you're inside your sit in a chair that's reclined and we close the door. The shape of the egg then allows the sound inside to spiral around you.
Struzyk says each session lasts about 50 minutes and everyone's experience is different.
Some of the examples the Harmonic Egg can help with include chronic pain, inflammation, stress and mental health issues.
The first session resets your nervous system. We have a lot of people that if you're working on something chronic they may come back every week or once a month. Other people choose to come back weekly because it makes them feel so much better.
In addition to the egg, Struzyk says they also offer a variety of classes, products and services that brings a holistic approach to healing.
Struzyk says they are also in the process of renovating the second floor into separate office spaces that will be available to rent to other practitioners.
Chakra Sound Garden