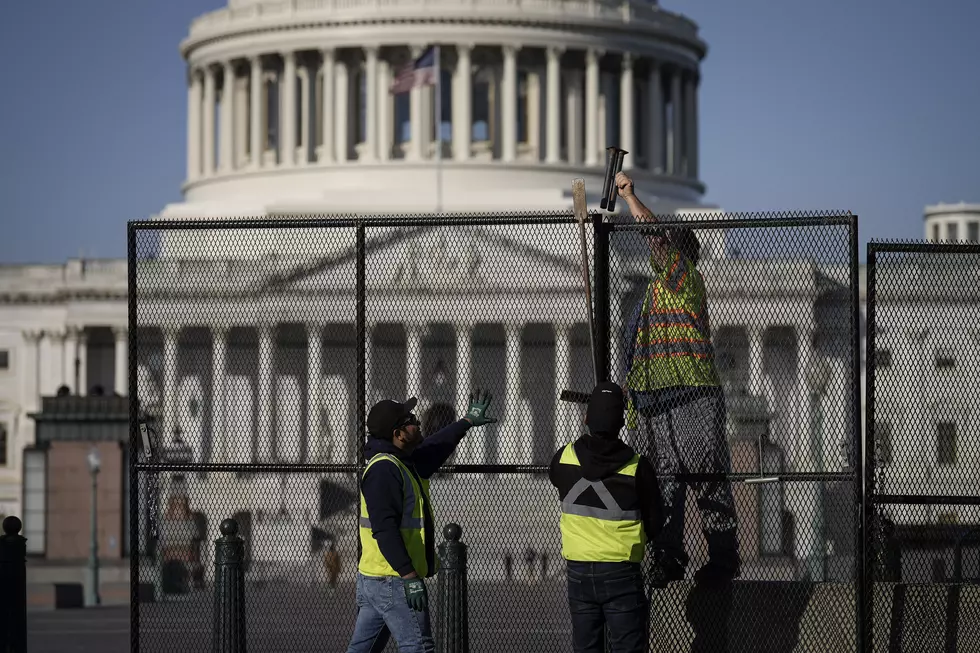 Emmer's SOTU Guests: Former Chief Anderson, Local Dairy Farmer
Getty Images
WASHINGTON, D.C. (WJON News) -- President Joe Biden will deliver his State of the Union Address in front of congress Tuesday night and there will be a couple of St. Cloud ties in the audience.
Majority Whip and Sixth District Congressman Republican Tom Emmer will be accompanied by retired St. Cloud Police Chief Blair Anderson and fourth-generation dairy farmer Hannah Molitor.
During his time as the police chief, Anderson developed the St. Cloud COP House, a community outreach program that became the basis for Emmer's Community OutPost (COP) Outreach and Engagement Act.
Former Chief Anderson announced his retirement back in August and his last day on the job was on November 30th after leading the St. Cloud police department for 10 years.
Molitor grew up as the fourth generation on her family's dairy farm near St. Cloud, alongside seven sisters. Currently, her father and uncle operate the farm where they rotationally graze 300 cows.
Molitor has been an active member of the Stearns County Farm Bureau for over eight years and was recently elected county president in the summer of 2022.
Biden will try to overcome pessimism in the country and concerns about his own leadership.
His speech before a politically divided Congress comes as the nation struggles with economic uncertainty, a wearying war in Ukraine and growing tensions with China.
It's Biden's first speech to Congress since Republicans took control of the House in the midterm elections.
---
READ RELATED ARTICLES
Presidential/Vice Presidential Visits to St. Cloud