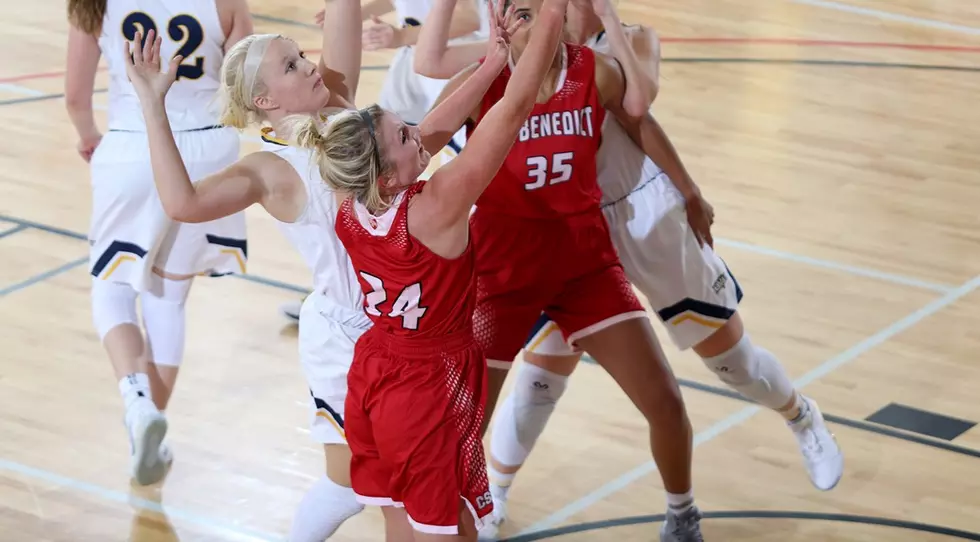 Bennies Beat Hamline to Stay Undefeated
Sidney Schiffler - photo courtesy of gobennies.com
The College of St. Benedict basketball team won their sixth straight game when they defeated Hamline University in St. Paul on Saturday afternoon.
The Bennies opened up a big lead in the first quarter, 23-8, but stumbled in the second. Hamline outscored CSB 21-9, cutting the Bennies' lead to 32-29 at the break.
St. Ben's had a big second half. In the third they outscored the Pipers 20-13 to open up a ten-point lead. In the final quarter, CSB kept the momentum going and put the game away 66-52.
Alex Johnson and Sidney Schiffler led the team in scoring with 14 points each. McKenzie Holgate added nine points and a steal.
The Bennies improve to 6-0 and 2-0 MIAC. They will host Carleton College on Monday. Tip-off is scheduled for 7:00 p.m.