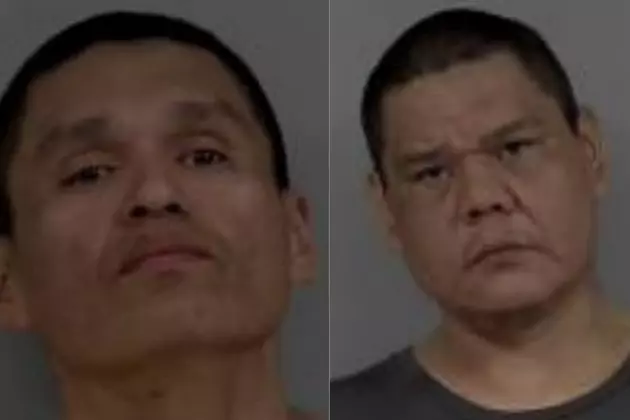 Two Arrested Following 30-Mile Police Chase
Travis Martin and Tyron Cloud (Photo: Morrison County Jail)
ROYALTON -- Two people were arrested after leading authorities on a 30-mile chase Tuesday afternoon.
At around 3:30 p.m. St. Cloud police were in pursuit of a vehicle that was on Highway 10 heading into Royalton.
Deputies with the Morrison County Sheriff's Office got involved in the chase north of Royalton and continued to follow the vehicle on Highway 10 to the Cushing area near County Road 16.
Authorities used several stop sticks to slow down the vehicle, but were unsuccessful. Eventually, the vehicle attempted to turn into oncoming traffic, which is when authorities used a PIT maneuver to finally stop the vehicle.
Arrested was 36-year-old Tyrone Cloud of Minneapolis. He faces charges of fleeing police in a motor vehicle.
His passenger, 37-year-old Travis Martin of Ponemah, Minnesota, was also arrested for multiple warrants.
Look Inside This Jaw-Dropping Mansion for Sale on a Lake in Frazee