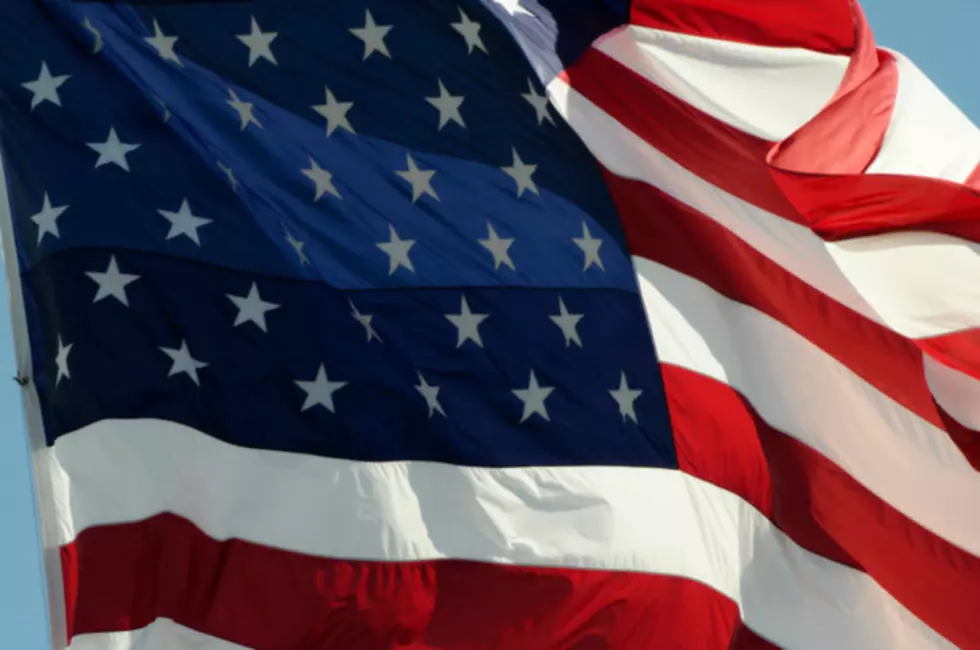 The Flag Store Reopens in Sauk Rapids
Evelyn Peyton, ThinkStock
SAUK RAPIDS -- After a longer-than-anticipated search for the right home, a store selling flags and other patriotic merchandise is open for business.
The Flag Store, now located at 111 Division Street in Sauk Rapids, opened last year on Veterans Day right next door. Owner Rose Clement, who funded the business with the sale of her family's farm, says the journey to her current shopfront was a bit of an adventure.
Earlier this year, Clement was packed and ready to move into the former Dutch Maid Bakery on the East Side of St. Cloud. The plan was to share the space with a group she met through business networking activities.
"It didn't work out," Clement says. "But, I'd already given my landlord my notice. I told this group, 'Hey, my notice is in. (The landlord) has renters. I have to go! We've got to figure this out.' Well, after I moved out, we still hadn't figured it out. We ended up calling it quits, and my entire store was packed into a trailer sitting in my driveway."
Clement did end up figuring it out, and reopened just in time for Veterans Day.
Clement sells flags, flagpoles and other red, white and blue gifts she hand-selects from vendors around the Midwest and the east coast. The concept was largely inspired by her son, a marine veteran who, following two tours in Afghanistan, died in a motorcycle accident.
"My husband and I are members of the patriot guard. In fact, my husband is the ride captain for St. Cloud, so we're very active with them. We were active with all of this while my son was in the service. So, patriotic by nature, I guess that would be a way to put it."
Clement's customers, a mixture of individuals and local businesses, have kept her busy, particularly during the summer months. Clement says she's always adding to her inventory.
"It's not just flags and flagpoles. I have a whole wall of home decor now. I have wall decorations, little cosmetic bags, beach bags, scarves, kitchen towels - all kinds of things."
As far as location is concerned, Clement isn't getting too comfortable. She recently inked a deal to buy 120 Division Street, the former location of Bonnie's Home Decor and More - just across the street. She moves in January, and has designs on leasing portions of the building to other gift sellers.
"We're planning on this being our forever home," she says.
The Flag Store is open Monday-Wednesday from 9 a.m-5 p.m., Thursday from 9 a.m.-6 p.m., and Friday from 10 a.m.-4 p.m. For more, visit them on Facebook.