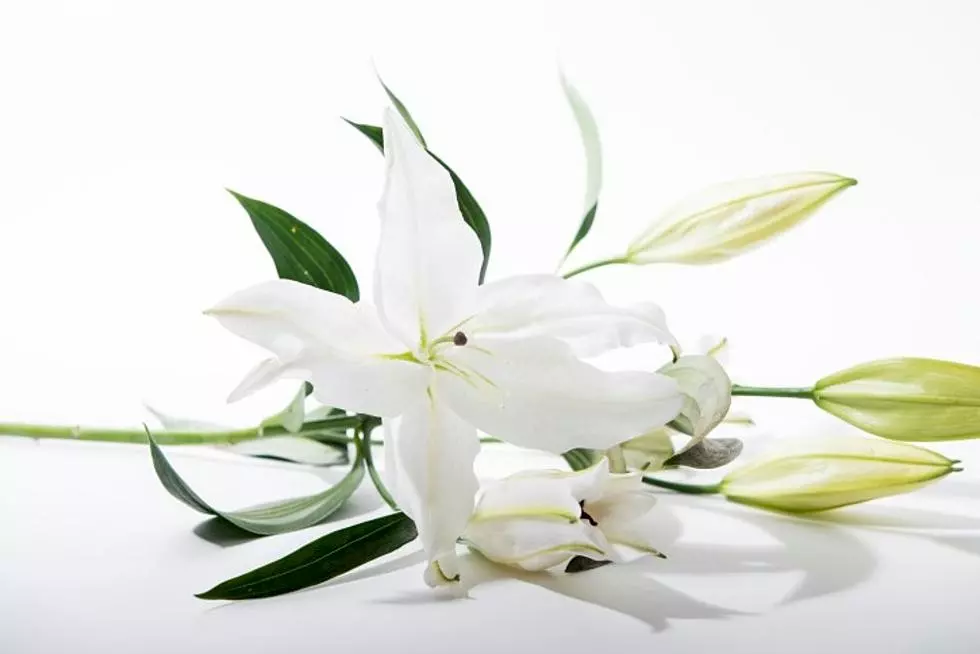 September 21, 1924 - January 13, 2023
Mass of Christian Burial celebrating the life of Teckla M. Scegura, 98, of St. Anna/rural Avon, MN will be at 11:00 a.m. on Thursday, January 19, 2023, at Immaculate Conception Catholic Church, St. Anna, MN. Teckla passed away peacefully surrounded by her family, on Friday, January 13, 2023 at the Mother of Mercy Campus of Care in Albany, MN. Father Gregory Mastey will officiate. Burial will be in the parish cemetery.  Visitation will be from 4:00- 8:00 p.m. on Wednesday, January 18, 2023, parish prayers will be at 4:00 p.m. followed by the Christian Mothers' rosary at the church and one hour prior to the service on Thursday, January 19, 2023, at the church.
Teckla was born on September 21, 1924, in Holdingford, MN to Peter and Mary (Trutwin) Czech. She graduated from Holdingford High School in 1943 and attended St. Cloud Teacher's College. She taught at the Lake Henry School in Stearns County, MN from 1944-1945. Teckla was united in marriage to Ludwig Scegura on October 20, 1945, at St. Hedwig's Catholic Church in Holdingford, MN. They farmed near St. Anna and were blessed with 11 children. She was a member of the Christian Mothers' at Immaculate Conception Catholic Church and was a promoter for the Central Association of the Miraculous Medal. She worked at St. John's University in the refectory. In August of 1969, they lost their barn and Teckla went to work at the Holdingford Elementary school, as a teacher's aide until 1975. She was very dedicated to her family and loved spending time with her children and their families. She treasured her 43 grandchildren, 2-step grand-daughters and 81 great-grandchildren with more to be welcomed. Teckla was a kind, loving, understanding and a very generous person and would always put others first. Her faith was very important to her. She passed the virtues of faith and honesty to the many children she taught during her years as a Faith Formation Teacher at the Immaculate Conception Church as well as to her family and friends.
Teckla is survived by her children: Susan (Claude) Toenyan of St. Rosa and their children: Paul, Karen, Gregg, Jason, and Matthew; Patricia (Linus) Luethmers of Albany and their children: Judy, Jessica, and Jason; Ronald (Jane) Scegura of Avon and their children: Jennifer, Jeremy, Joseph, and Michael; Son-in-law, Sylvester Giese of Freeport and his children: Gary, Jennifer, Daniel, and James; Raymond (Juleen) Scegura of Holdingford and their children: Katherine and Marie; Theresa (Tom) Studniski of Avon and their children: Tammy Jo, Tanya, Tracy, Timothy, and Troy; David (Anita) Scegura of Avon and their children: Dawn, Dustin, Danel, and Dylan, Jessica, and Stephanie; Peter (Kathy) Scegura of Avon and their children: Andrew, Kimberly, Benjamin, and Zachary; Diane (LeRoy) Hartung of Avon and their children: Brittany, Eric, Ryan, Crystal, Tracy, Heidi, and Amber; and James (Tammy) Scegura of Avon and their children: Amy, Kelly, Jody, Brian, and Brandyn.
Teckla was preceded in death by her parents; loving husband, Ludwig, on March 19, 1983; son, John, on October 1, 2008; daughter, Mary, on November 24, 2022; great-grandson, Ryan Toenyan; and her siblings, brothers: Louis, Frank, Ted, Nick, James, Peter Czech Jr., and sisters: Helen Czech, Eleanor Hiemenz, Florence Detloff, Marcella Hiemenz, and Rose Mary Kociemba.
A special thank you to the staff at the Mother of Mercy Campus of Care for their kindness and compassion given to our dear mother,  you made your campus her new home. We would also like to thank Moments Hospice for their loving care and help with Mom's final days.