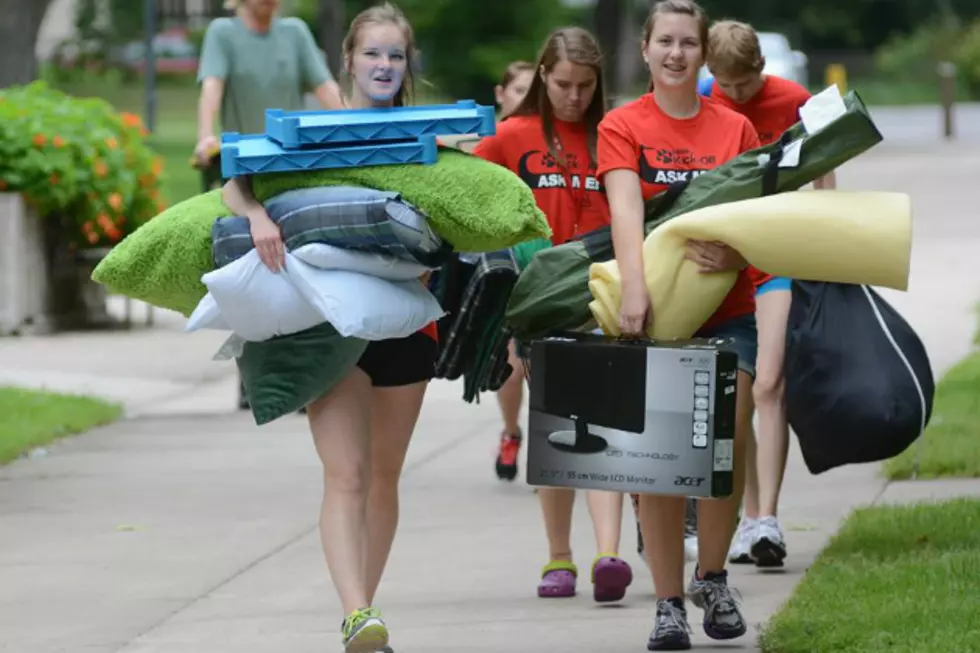 St. Cloud State University Students Move-In This Week
St. Cloud State University, Facebook
ST. CLOUD -- Summer is rapidly coming to an end, which means St. Cloud will soon be flooded with new and returning huskies!
St. Cloud State University students will be making their way to campus Thursday-Sunday.
During St. Cloud State's "First Four Days" the university has several events planned for both freshmen and returning students.
Thursday's highlighted events include:
Huskies Welcome BBQ at Garvey Commons from 11:00 p.m. - 3:00 p.m.
Huskies First Four Days Kick-Off Celebration, at Husky Stadium at 8:15 p.m. President Vaidya will welcome students.
Late Night at the Rec at Halenback Hall from 9:00 p.m. -12:30 a.m. featuring boot hockey, blacklight dodgeball, broom ball, human battleship, prizes, food and several more activities.
Events continue through the weekend with an academic orientation set for Friday as well as a Huskies Fun Run/Walk.
Saturday features a late night dance party, Club Red, at Atwood. Sunday's 4th Annual Liberty Lawn Party will have free food and plenty of games and prizes. The lawn party will start on the south lawn of the Miller Center at 11:00 a.m.
To wrap up the "First Four Days" an ice cream social will be held at 9:00 p.m, at Garvey Commons.
Fall semester classes begin Monday. SCSU's sister school, St. Cloud Technical and Community College's fall semester also begins Monday.