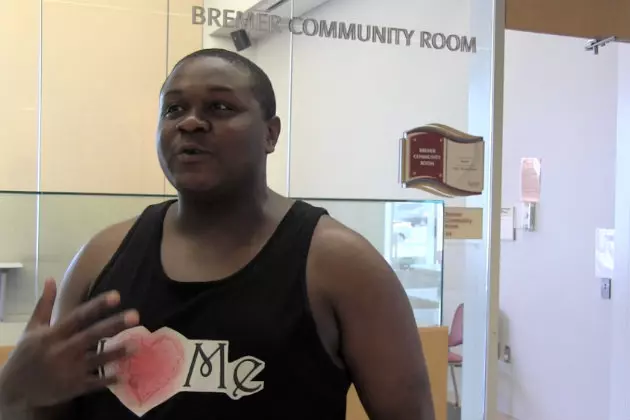 St. Cloud Resident Uses Birthday to Give Back to St. Cloud
Justin LaBounty WJON
ST. CLOUD - While many of us get excited about what we are going to get for our birthday, Cortez Riley gets excited about giving back to the community.
For the 29-year-old, this is his second year he's making St. Cloud residents a priority on his birthday.
Saturday afternoon Riley and a few dozen people participated in a walk-a-thon that started and finished at St. Cloud Public Library. The walk also featured a stop at the newly formed Butler Park next to the Mississippi River.
The walk-a-thon was the grand finale of a week full of events which Riley organized to show his love for the St. Cloud community. Riley also helped out at Place of Hope ministries, gave to the homeless and wrote letters of love.
The humble and charismatic Riley says he is not here for himself, but rather to share something special with everyone else.
"You may see me doing the work but I am just being used as a vessel by Jehovah, but if you can't relate to that I am just here to spread love to everyone."
Riley calls the events the "Loving Thy Neighbor Extravaganza".
Riley has been organizing ways to help the community around him since he was in college  helping the LGBTQ community and people who have been affected by AIDS.
Riley knows that not everyone shows love the same way that he does. To those people Riley's advice is simple.
"Take inventory of what you're great at. Some people are great at cleaning, others maybe it's writing. Whatever it is go out and use those gifts to bring some good to the world."
He says that he hopes to continue bringing love to the community and wants to make the Loving thy Neighbor Extravaganza bigger next year.