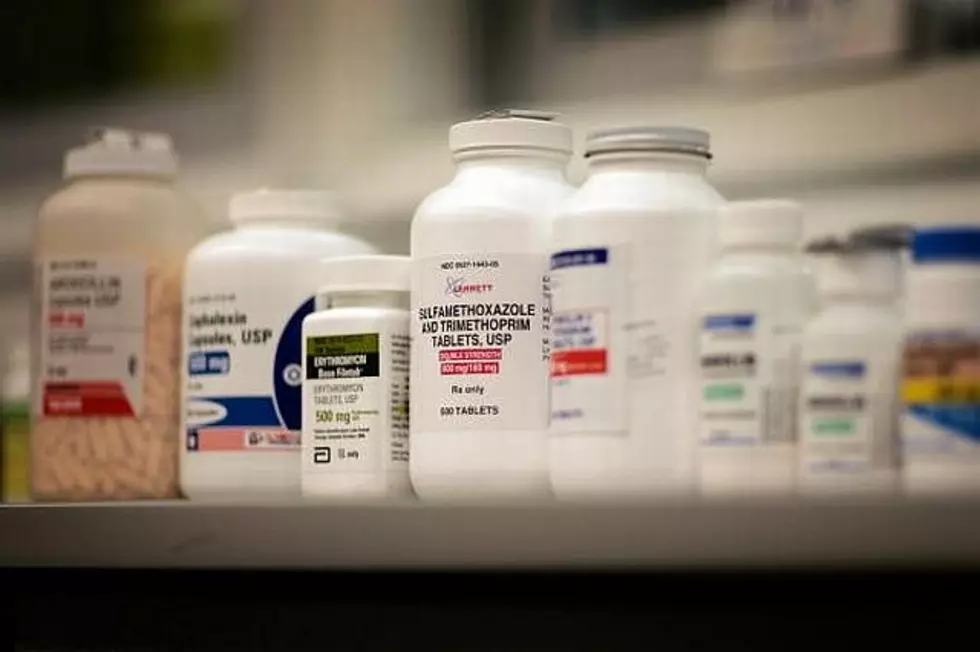 SCSU, Cold Spring to Host National Prescription Drug Take Back Day Events
Getty Images
UNDATED -- Do you have old prescription medications that need to be tossed out? National Prescription Drug Take Back Day is just around the corner and there will be plenty of drug drop off locations available.
St. Cloud State University will be hosting its own Drug Take Back Day event Thursday from 11:00 a.m. - 4:00 p.m. in the Public Safety Parking Lot. You can drive up and drop off any over-the-counter medications and prescription drugs, including pills, creams, gels and liquids. The first 200 students to come out will also get free fries and a drink from The Den by Denny's in the Atwood Memorial Center.
National Prescription Drug Take Back Day is next Saturday, April 29 from 10:00 a.m. - 2:00 p.m.
Cold Spring will have three drop off spots, Cold Spring City Hall, Richmond City Hall and John Paul Apartments. Interim Cold Spring Police Chief Jason Blum says John Paul Apartments is an assisted living facility and having a drop off box there will help those residents.
"It just makes it easier for them to drop off unwanted, unused medications, to be destroyed so it doesn't go down the drain. And it doesn't get taken by someone else who shouldn't have it."
Cold Spring City Hall does have a drug drop off box available for the community to use all year long.
Many communities have pharmaceutical drug drop boxes open in their city offices all year long, below you can find a list drop off locations available all year long in St. Cloud's tri-county area.
Stearns County Law Enforcement Center
Albany Police Department
Melrose Police Department
Cold Spring Police Department
Paynesville Police Department
Avon Police Department
Kimball Police Department
Sartell Police Department
Sauk Centre Police Department
St. Joseph Police Department
Waite Park Police Department
Benton County Sheriff's Office
Sauk Rapids Police Department
Rice Police Department
Sherburne County Sheriff's Office
Becker Police Department
Big Lake Police Department