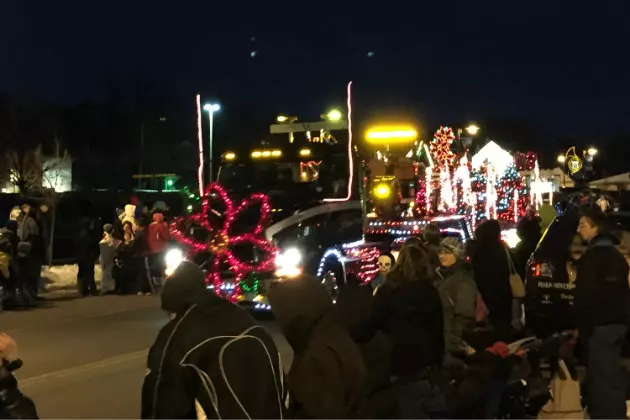 Sauk Rapids Celebrating Holidays With Parade of Lights
Photo by Isaac Schweer, WJON
SAUK RAPIDS -- The city of Sauk Rapids invites you to celebrate the holiday season Saturday at the 8th annual Parade of Lights and Family Fun Day:
- Family Fun Day begins at the VFW at 10:00 a.m. with food, beverages and Kids Bingo until 2:00 p.m., a silent auction runs from 11:00 a.m. to 7:30 p.m., and Santa and Mrs. Claus will visit from 2:00 to 3:30 p.m.
- The Sauk Rapids Fire Department will be collecting Toys for Tots from 10:00 a.m. to 2:00 p.m.
- The Trots for Tots 5K Run will kick off at 3:00 p.m. at the fire hall.
- The Sauk Rapids Lions Club will hold a steak fry and meat raffle starting at 5:00 p.m. with a cost of $13 per meal at the door.
- Judging for the 25th annual House Lighting Contest will start at 5:00 p.m. and go until 9:00 p.m. awarding winners in three categories: Single-color, Multi-color, and Holiday Theme.
- The night concludes with the Holiday Parade of Lights making its way through downtown Sauk Rapids starting at 5:00 p.m.