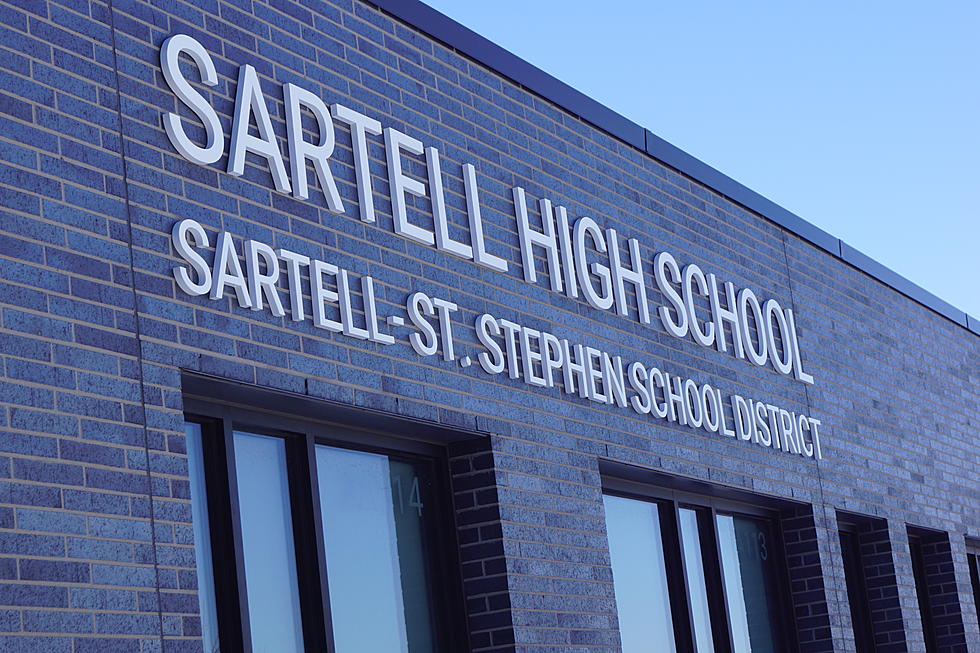 Sartell School District Approves Calendar for Next Two Years
(Photo: Alex Svejkovsky, WJON)
SARTELL (WJON News) -- The Sartell-St. Stephen school district is planning for the next two academic years.
During Monday night's meeting, the board approved the 2023-24 and 2024-25 school year calendars.
Superintendent Jeff Ridlehoover says both years will include up to five e-learning days for students. He says the decision to include e-learning days came from the positive feedback they received from families this year.
The feedback from families, staff, and high school students was overwhelming. The majority said they would rather use an e-learning day as opposed to adding additional days to our calendar.
In addition to the e-learning days, Ridlehoover says the board also approved two snow days. He says while they know the best form of learning is by having students in school, the e-learning days are a valuable tool to have if needed.
This year the Sartell-St. Stephen school district has had six days canceled due to snow, with two days used as snow days, two e-learning days and two that will not be made up.
With just a few months remaining in the school year, Ridlehoover says there is still plenty of work to do before he leaves.
Ridlehoover announced earlier this month he has accepted the superintendent position with Rockford Area Schools starting in July.
He says student success remains his focus and will make sure this is a smooth transition for everyone.
I've work with our board chair who has asked me to put some things together for goals for next year that the board can look at. I really do want this transition to go smoothly, I want things to go well for our students, staff and families so I'm going to do everything I can to set the next person up for success.
Ridlehoover says he's proud with what he's accomplished during his time and the continued improvement within the district.
On Thursday the board will hold a special meeting to formally accept his resignation.
Board Chair Matt Moerhle says the plan is to hire an interim superintendent for next school year and begin a formal search starting in the fall.
---
READ RELATED ARTICLES
---
Here are 50 of your favorite retail chains that no longer exist.