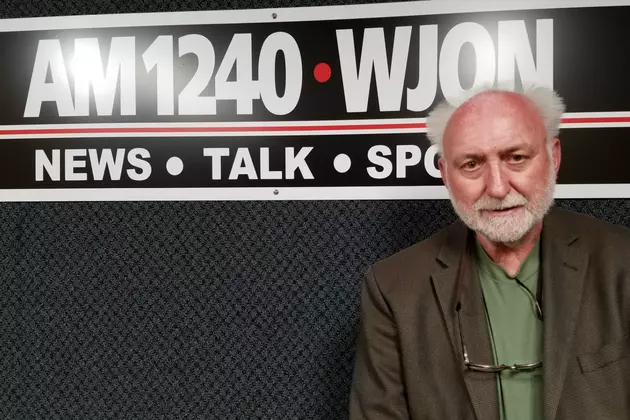 'Passionate Voice, Experienced Choice': Bruce Mohs Leaving School Board
Photo: Richard Leguil, WJON
ST. CLOUD -- A lifetime of memories in education and over a decade of service on the school board will be wrapping up this winter for Bruce Mohs.
Mohs didn't file for re-election this fall, which means after 15 years on the school board, there will be a new face in his seat after this year's elections. After all that time on the board, Mohs has a lot of memories. He says of all of them, the teachers may stand out the most.
"I'm going to remember meeting an awful lot of incredibly talented, inspiring teachers. I've spent my entire career around teachers, I was one. And to come back to St. Cloud and discover these teachers, that's a memory I'll never lose."
The native to St. Cloud and District 742 graduate moved out to Milwaukee Wisconsin to pursue his teaching career as a young man. After retiring from teaching 18 years ago, he decided to give back to his hometown. He thought the school board would be a great way to do just that.
"And I was so grateful for what St. Cloud gave me, and that springboard, that I knew I wanted to come back to give back. So I just thought the best way to give back was to be a part of something I knew about, and that was public school education."
Mohs says he's most proud of the two superintendents they hired while he was a board member, and the growth and success the district experienced under Bruce Watkins and continues to see now, with Willie Jett.
Mohs says the district has a bright future ahead of it. Thanks in part to the district staff, administration and facilities. He says it's a good thing, as the district has a mission to prepare the area's children for the future. Mohs says it's an investment in opportunity.
"We invest in our children so we can give them the promise of opportunity to succeed. The same promise that was given to you and I. We were promised opportunities to succeed, and that's what this district does faithfully and completely."
For whoever fills his seat after the election, his advice is simple. You'll have to love education, and remember your "sandbox". Mohs says the board's "sandbox" is a governance one. They're there to help the superintendent and issue policy if needs be.
Mohs says he's leaving to make room for a new voice on the board. He's also going to take some time and take care of personal needs and "deferred dreams". He says he'll still follow the board very closely, and make himself available for committees and help whenever the board needs it. Traveling and some substitute teaching are on his mind as well.
And at the end of the day, he didn't rule out making a return to the board he's loved serving on.