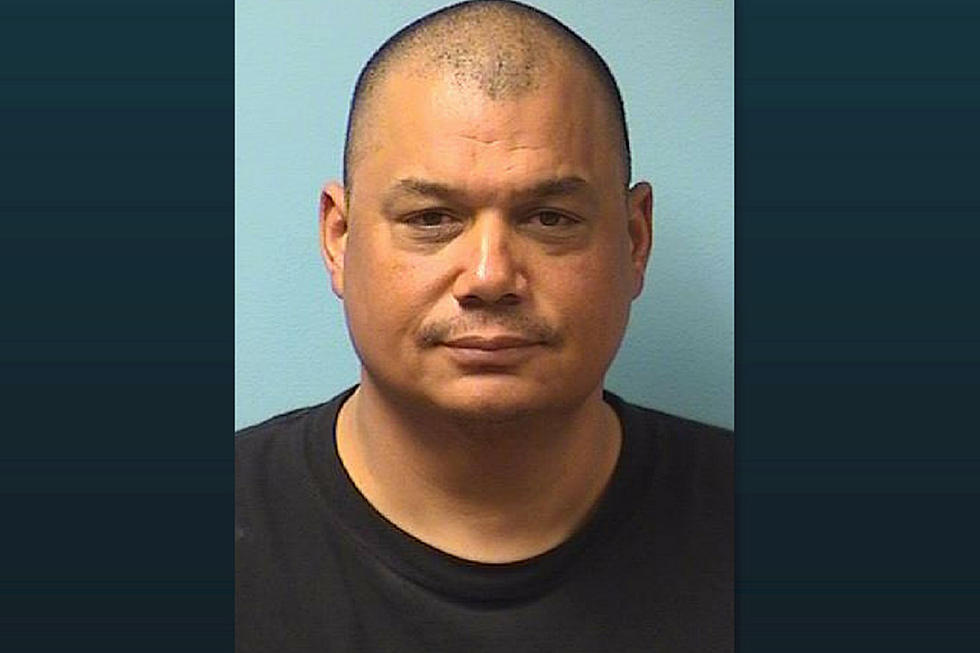 North Dakota Man Charged With Threatening Sartell Woman
Stearns County Jail booking photo
ST. CLOUD -- A North Dakota man is charged with making terroristic threats after a Sartell woman said he threatened to kill her.
A Stearns County charging complaint alleges 47-year-old Danuel Hauptmann of Watford City, North Dakota had come to the woman's home on Saturday to retrieve some personal items.  After Hauptmann started drinking, the woman said his demeanor changed and he became jealous in the early morning hours Sunday.
Records show the woman told Hauptmann she could not live that way and would not be returning to live with him. As she went upstairs to get her daughter, the victim said Hauptmann pulled out a handgun and put a bullet in the chamber. He allegedly told her that if he couldn't have her, no one could and then said he was going to kill her and then kill himself.
Hauptmann told investigators they were celebrating because the woman was going to move with him back to North Dakota but then abruptly changed her mind and wanted him to leave. He said he couldn't leave because he had been drinking and denied ever having a gun out.
Police say they found a .38-caliber handgun on the kitchen table with a live round in the chamber.
Hauptmann is due back in court May 7th.