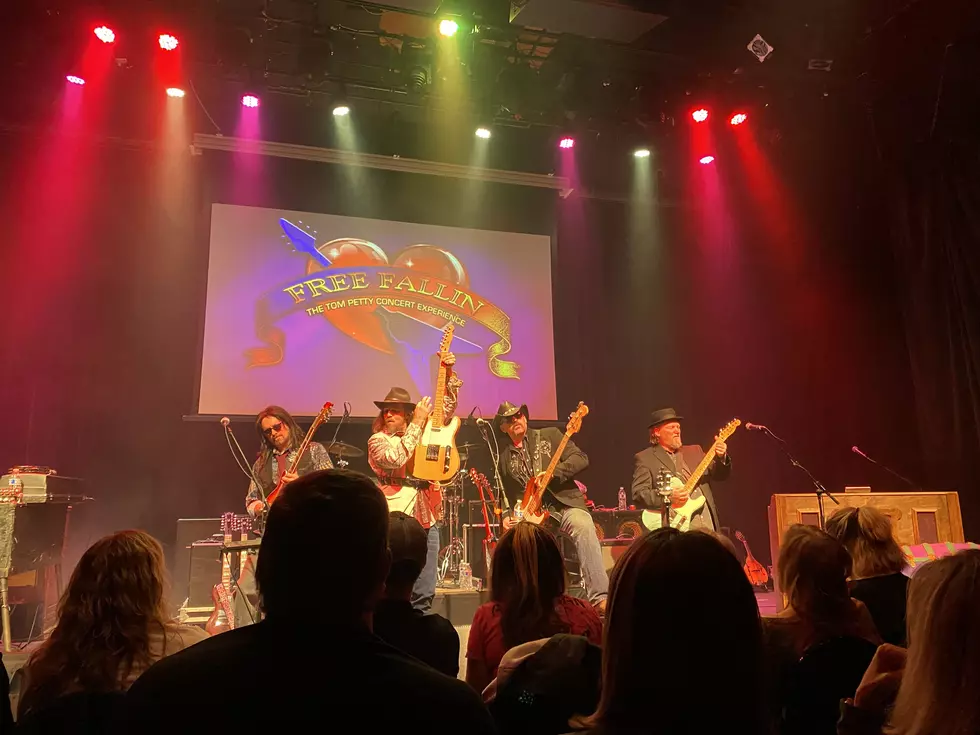 Free Fallin Tribute to Tom Petty Playing Sold a Out Show in St. Cloud Friday, Feb. 17
Abbey Minke
Free Fallin': The Tom Petty Concert Experience is returning to Pioneer Place in St. Cloud. Free Fallin' is setting out on the "Listen to Her Heart 2023 Tour" this year, and making a SOLD-OUT stop at Pioneer Place Friday, February 17th at 7 pm.
I've said before, if I could choose my last concert on this planet, it would be this band.
Minneapolis based Free Fallin, The Tom Petty Concert Experience has successfully toured the country since 2007 and played before thousands of fans at many festivals, fairs, venues, and concerts in the U.S. and Canada. Along the way they have evolved into a complete and spectacular live music production. Their show, featuring all of Tom's hits, includes instruments and costumes that re-create the authentic experience of a Tom Petty concert.
I first saw this band at Moondance Jammin Country in Walker in 2021. I'd been trying to get to a show of theirs for years and it just so happened they were playing the festival when I was working it. My life changed that night.
I'm a huge Petty fan, and I never had the opportunity to see him in concert before he passed. I've watched my fair share of concert footage online and seen the Runnin' Down a Dream documentary too many times to count. Seeing Free Fallin' get up on stage and sing hit after hit feels like Tom Petty returned from the dead. I even cried because I was so happy the first time I saw them.
Every opportunity I have to see Free Fallin' I take. It is the ultimate experience for people like me who miss Tom Petty every day, and love his music.
Welcome back to St. Coud, Free Fallin'! You're obviously very loved in this neck of the woods are are welcome back any time!
Top 20 Minnesota Breweries From All Over the State
Top breweries in the Minnesota ranked according to Brewery Stars with representation from all over the state
Take a Look Inside this St. Cloud Mansion For Sale
Minnesota's Most Expensive AirBnB is $4,000 a Night