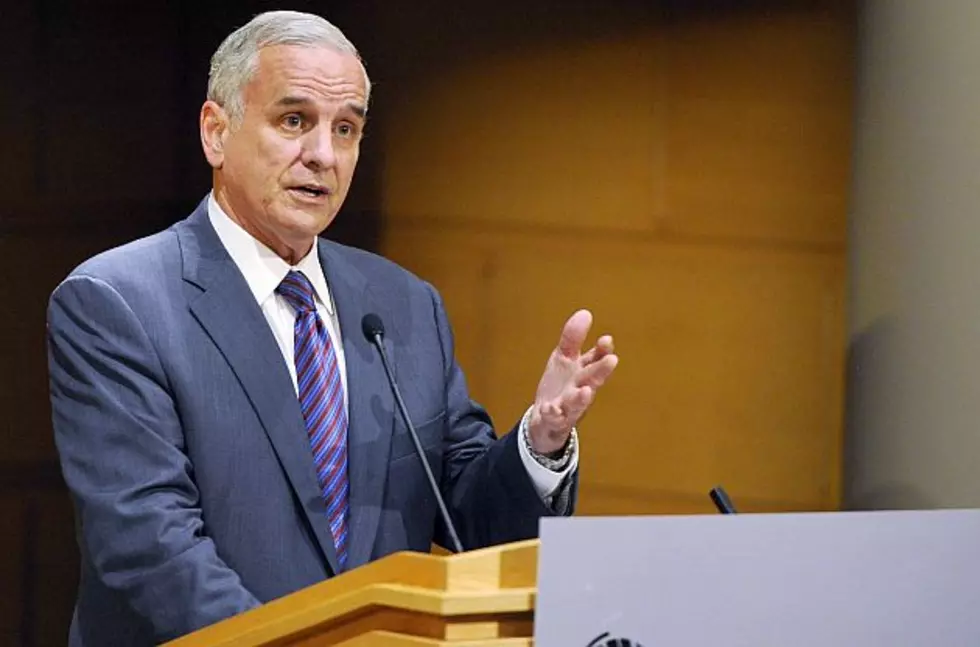 Dayton Challenges Leaders to Sign Off on Special Session
Getty Images
ST. PAUL (AP) - Gov. Mark Dayton is challenging legislative leaders to agree on a special session to offset health insurance rate hikes.
The potential special session could also provide hundreds of millions of dollars in tax relief and fund $1 billion in public works projects. But after months of negotiations the deal is not quite done.
Dayton sent a letter to top lawmakers Tuesday asking for their approval of those plans in a special session slated for Dec. 20. He's giving them until Thursday to sign off or give up until next year.
A spokeswoman for Republican House Speaker Kurt Daudt says lawmakers are still discussing a possible agreement.
Dayton's plan calls for a rebate for shoppers who don't qualify for federal assistance. Premiums are spiking by as much as 67 percent next year.