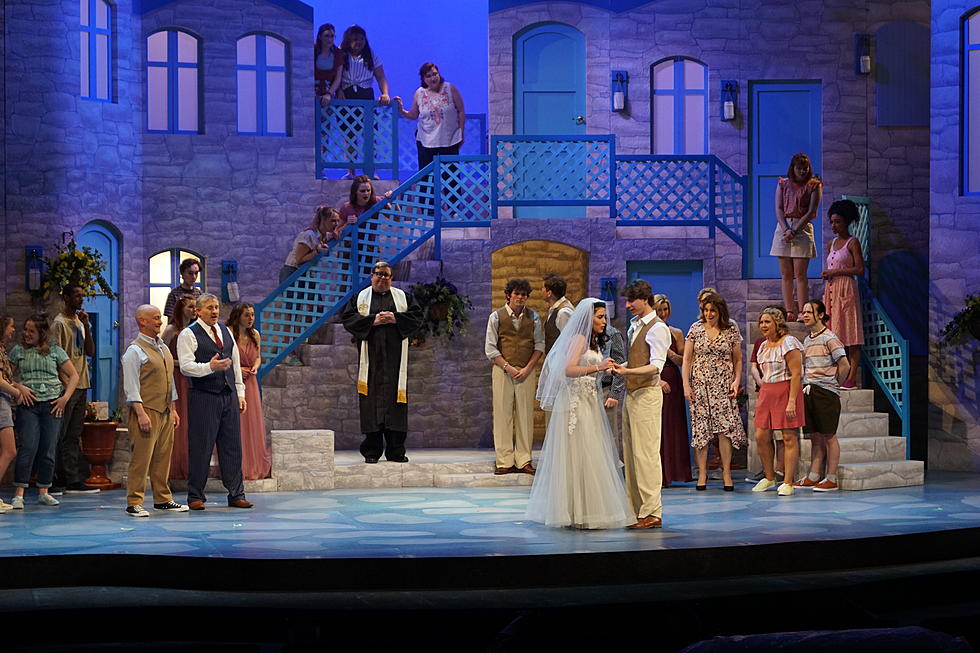 Dance, Sing Along to GREAT Theatres Production of Mamma Mia!
(Photo: Alex Svejkovsky, WJON)
ST. CLOUD -- The sounds of ABBA will be ringing throughout the Paramount Theatre this weekend as GREAT Theatre kicks off their production of Mamma Mia.
This popular Broadway musical follows the story of a bride-to-be on the search for her father. After reading her mother's diary, she discovers there are three potential candidates.
Director Allyson Richert says with this show originally suppose to air during the 2020 season, they came into these rehearsals with a fresh perspective.
I told the cast that was a different show. We're going into this production with a fresh pair of eyes, a new cast and new ideas. I think starting with that vibe led us to be really excited and how we are telling this story today.
This will be Richert's directing debut, after first working with GREAT this past summer with the production of Cinderella.
She says she is honored to lead this production.
At first I was asked to choreograph it, then I was asked to direct it and I felt this was a prime opportunity to tell this story and give it to the community that has been waiting so long for it.
Richert says she's hoping audiences will sing and dance along with all the iconic music throughout the production.
This is the final GREAT Theatre production at the Paramount for this season.
The show opens Friday and Saturday at 7:30 p.m. and Sunday at 2:00 p.m. Tickets range between $28-$48 and can be found online or at the Paramount box office.
Mamma Mia!