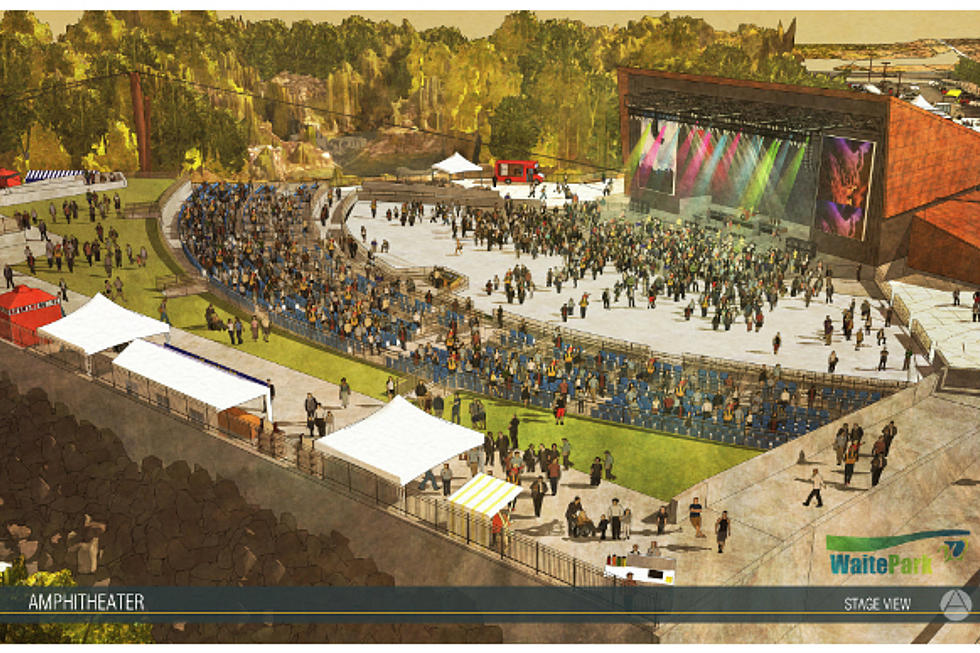 CVB Leader: Waite Park Amphitheater Would Be Great for Tourism
(Photo: Oertel Architects)
WAITE PARK -- As Waite Park city leaders continue to develop plans for the creation of an amphitheater, a local tourism leader says she's excited to help promote it.
Julie Lunning is the Executive Director of the St. Cloud Area Convention and Visitors Bureau. She says it's the type of facility that could draw visitors from outside the St. Cloud metro area.
National entertainers could be brought into that space and have outdoor concerts for crowds up to 4,000 people.  That's pretty extraordinary.  Great for those of us that live here, but we'd be able to drive additional tourism for the area by bringing in people from around central Minnesota or maybe a little bit further.
The projected cost for the facility is about 10 million. The city is hoping to get $5 million in state bonding money to help pay for it, the rest of the money would come from the half-cent sales tax.
Construction could begin as soon as next year.