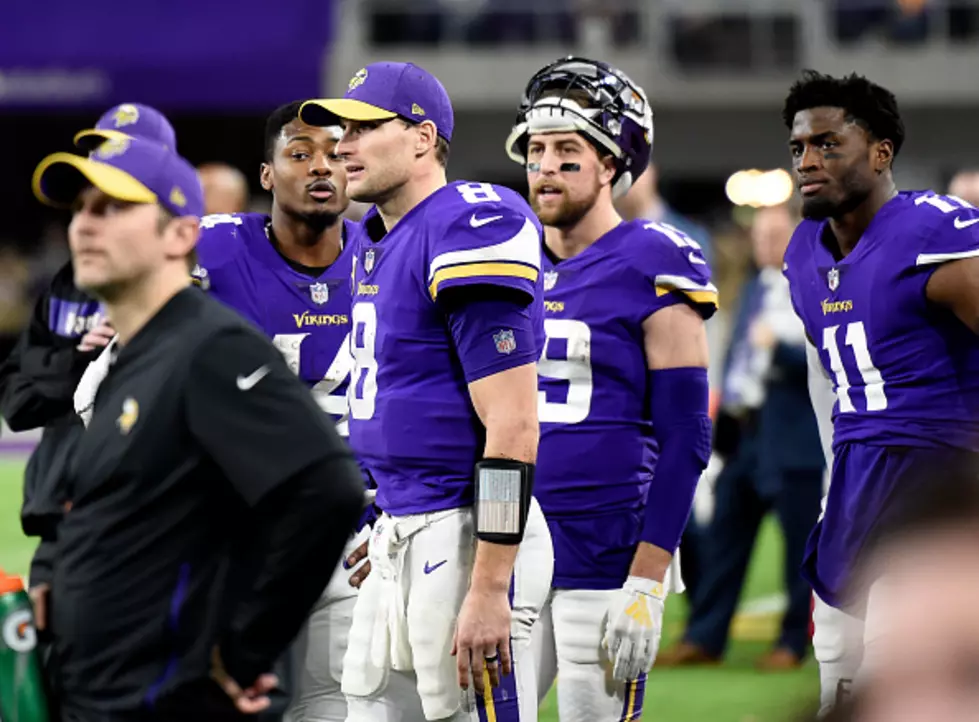 Cousins Has Off Day, Vikings Fall Short in Final Minutes
Getty Images
The Minnesota Vikings fought hard but came up short against the Kansas City Chiefs on Sunday afternoon.
The game was a close, low-scoring battle between two strong defenses. Kansas City got on the board first to take a 7-0 lead in the opening quarter. Minnesota answered with a touchdown of their own to tie things up 7-7. Each team added a field goal to their total in the second quarter, keeping the score tied 10-10 at the half.
The Vikings hit the ground running in the second half with a fumble recovery on the opening kickoff. That translated to another touchdown drive for Minnesota. Kicker Dan Bailey missed the extra-point attempt, leaving the lead at 16-10. The Chiefs broke open Minnesota's defense for a 91-yard touchdown run. Before the third quarter was over, Kansas City added a field goal to push out their lead to 20-16.
On their next drive to open the fourth quarter, the Vikings found the endzone again and retook the lead 23-20. The game came down to the wire with the Chiefs kicking in two field goals in the last two minutes and 30 seconds to steal the game away 26-23.
Ifeadi Odenigbo, Everson Griffen, Harrison Smith, and Stephen Weatherly each earned a sack. Danielle Hunter and Jaleel Johnson each earned a half-sack.
Kirk Cousins completed 18 of 36 for 228 yards and three touchdowns. Olabisi Johnson had one catch for four yards and a touchdown. Ameer Abdullah had one catch and one carry for 18 yards and a touchdown. Kyle Rudolph also found himself on the receiving end of a touchdown pass.
League-leading running back Dalvin Cook had a quiet day, finishing with 21 carries for 76 yards.
The Vikings fall to 6-3 and will travel to Dallas to face the Cowboys on Sunday night. Pre-game starts at 6:00 p.m. on AM 1240 and 95.3 FM WJON.