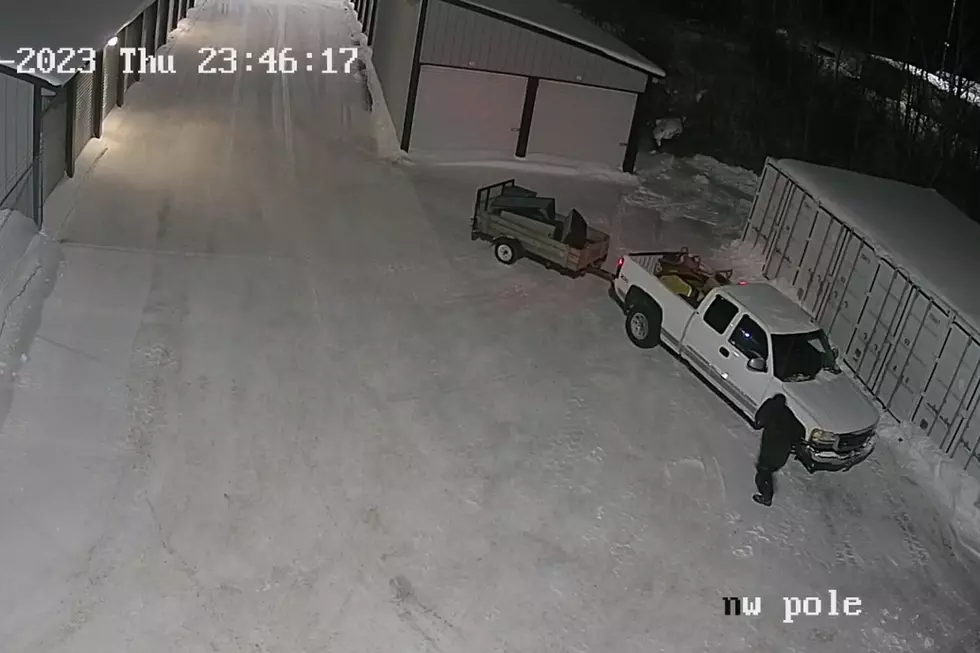 Benton County Authorities Investigating Storage Locker Burglary
(PHoto: Benton County Sheriff's Office)
SAUK RAPIDS (WJON News) -- Authorities are asking for your help identifying several suspects who broke into a storage facility in Sauk Rapids.
The Benton County sheriff's office was called Wednesday to Pikus Mini Storage at 830 Frost Road Northwest.
The victim told police someone had broken into his rented storage container during the overnight hours of January 12th to January 13th.
Items taken from the locker included three large music speakers, a wheelbarrow, and several totes containing miscellaneous property. Surveillance video at the scene shows three suspects breaking into the storage container and taking the stuff inside.
Authorities are looking for a white 1998 to 2007 Chevy Silverado or GMC Sierra extended cab pickup towing a small cargo trailer. The truck has black fender flares and appears to have some damage to the front license plate.
Anyone with information about the incident is asked to call the Benton County Sheriff's Office at 320-968-7201 or Tri-County Crime Stoppers at 800-255-1301.
Come Explore Foley, Minnesota in Pictures