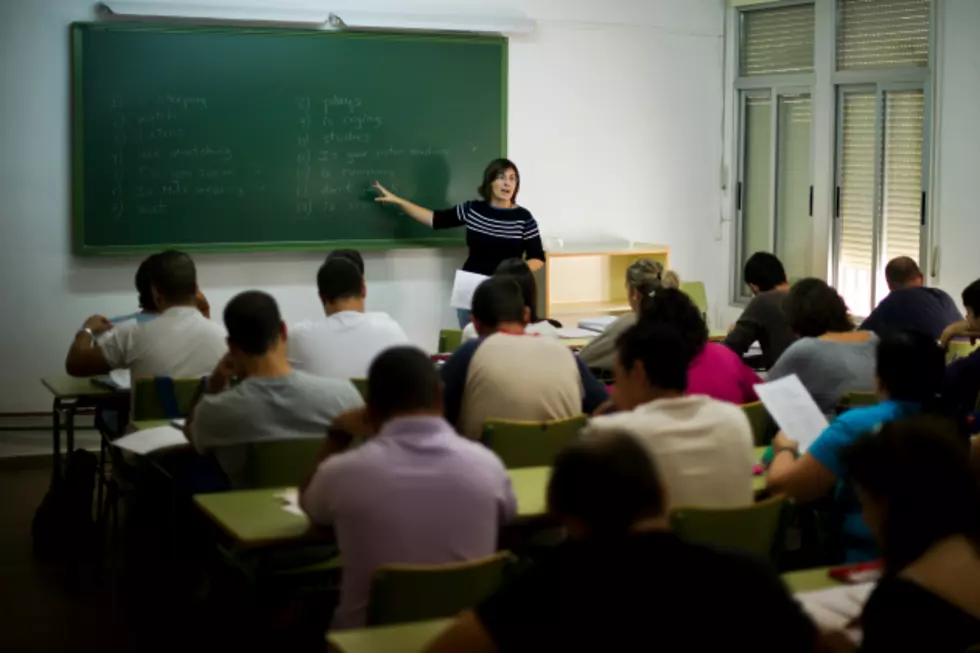 Area Districts Deal With Substitute Teacher Shortages [AUDIO]
Getty Images
ST. CLOUD - Some are school districts are dealing with shortages of substitute teachers.
Economists say stronger area job markets in the state has people turning to other positions besides substitute teaching.
St. Cloud school district substitute Dori Lindsay says she sometimes receives 7-8 calls a day to fill in.
Sauk Rapids-Rice Superintendent Dan Bittman says they have also seen a shortage of substitute teachers. This district has been actively working with area colleges and universities to find recently-graduated students to become substitutes.
Education leaders also say the shortage could reflect that there are simply fewer people interested in teaching.
Communications director with District 742, Tami Deland, says they have been dealing with a substitute teacher shortage and will be hosting a district substitute job fair on Thursday at Apollo High School from 4:00 p.m.-7:00 p.m.
Both Sauk Rapids-Rice and St. Cloud officials added that they are also looking into raising pay rates for substitutes.
Bittman says substitutes continue to be a crucial part in their schools.
"They are very vaulable in the Sauk Rapids-Rice district because we are trusting them with our children-they need to be committed to moving our kids forward."
-This story is written with information from the Associated Press-