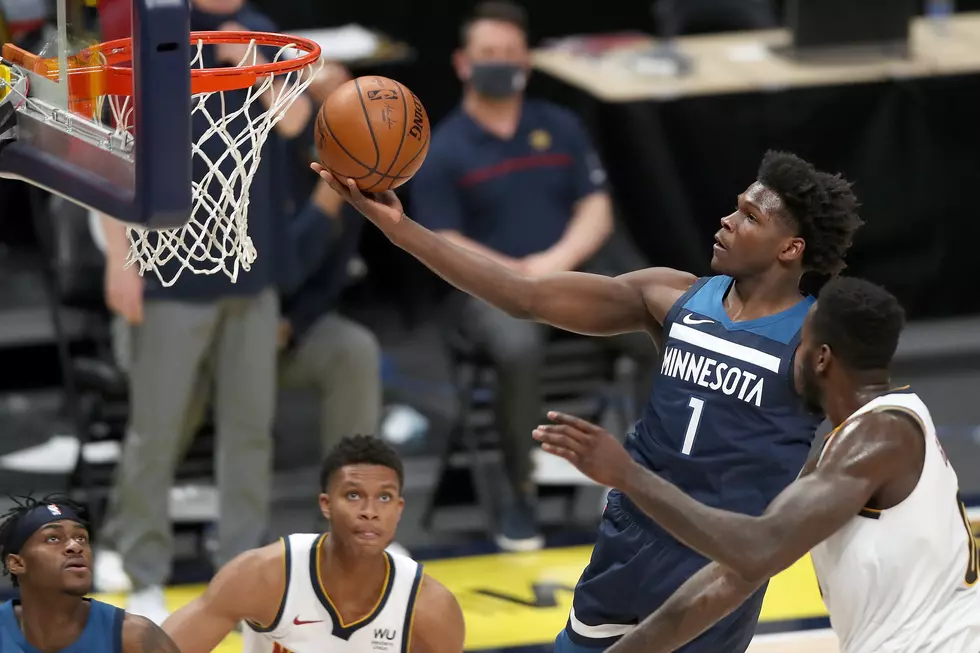 Wolves' Edwards Named To NBA All Star Game As Injury Replacement
Getty Images
Young Timberwolves superstar Anthony Edwards has been named an injury replacement for the NBA All Star Game. The game is set to take place in Salt Lake City, Utah on February 19th.
Edwards, 21, is the eighth member of the Timberwolves to be named an NBA All Star, joining Kevin Garnett (10x), Tom Gugliotta, Wally Szczerbiak, Sam Cassell, Kevin Love (3x), Jimmy Butler and Karl-Anthony Towns (3x).
Edwards is enjoying a strong third season in the league averaging 24.7 points per game to go along with six rebounds and nearly five assists per contest. He also leads the NBA with 58 games played so far this season.
Edwards was taken with the first overall pick in the 2020 NBA Draft but finished as a runner up to LaMelo Ball for the Rookie of the Year award in his first season.
8 Apps Minnesota Enjoys More than Watching the Super Bowl
Apps or food we enjoy in Minnesota when watching football and more specifically during the Super Bowl