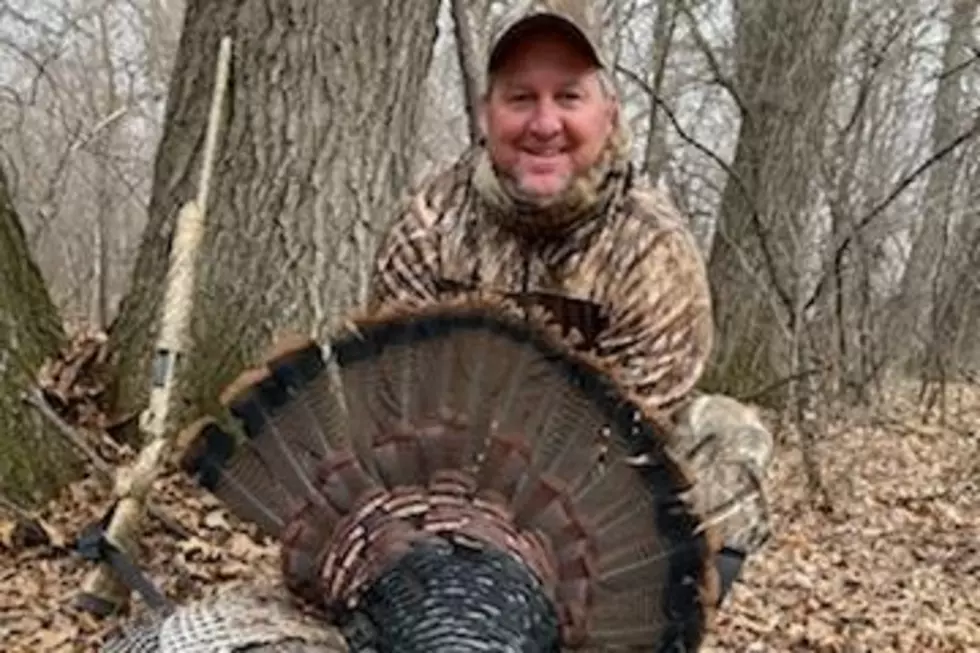 Turkey Hunting Starts in MN Next Week
photo courtesy of Glen Schmitt
Turkey hunting is coming up next week.  Glen Schmitt from Outdoor News joined me on WJON today.  He says turkey hunting is growing in popularity and Central Minnesota has a healthy population of turkeys. Schmitt says the turkey hunt is set to happen from April 13 to May 31 in Minnesota.  He says there are 6 seasons with the first 5 being 7-day seasons starting Wednesday April 13.
Schmitt says licenses can be purchased over the counter and archery hunters can hunt every season with gun hunters needed to choose which season to hunt.  If gun hunters don't get a turkey during one of the first 5 seasons they are eligible to hunt the 6th season.  See details of the turkey hunting season here.
Schmitt says the highest population of turkeys in the state are in the southeastern portion.  He says those numbers have distributed throughout the state with numbers in Central Minnesota on the steady increase.
Ice Fishing is done locally in Central Minnesota according to Schmitt but he says ice fishing could still be done north of Brainerd in Minnesota.
If you'd like to listen to my conversation with Glen it is available below.
TOUR OF GLENSHEEN AT THE HOLIDAYS