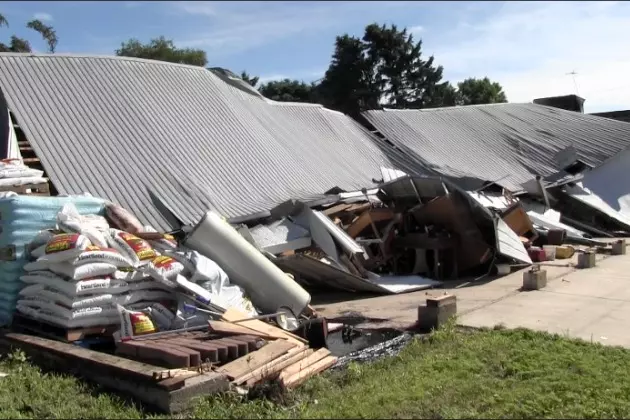 Stearns County Wanting Help in County Disaster Planning
Watkins Damage (Photo: Alex Svejkovsky, WJON)
RICHMOND -- Stearns County is looking for your help prepping for when its next disaster hits.
Now is your opportunity to help the county with its All-Hazard Mitigation Plan. A few examples are building storm shelters, planting trees to shield roads, or burying power lines.
The county is offering a few ways to make your opinion known. You can take an online survey or attend one of several meetings.
There will be multiple public meetings starting tomorrow (Wednesday) at Richmond City Hall from 5:00 pm to 7:00 pm.
Other meetings are January 24th at the Stearns County Emergency Operations Center from 1:00 p.m. to 3:00 p.m., January 25th at Melrose City Center at 6:00 p.m. to 8:00 p.m. and February 2 at Brooten City Hall from 7:00 p.m. to 9:00 p.m.