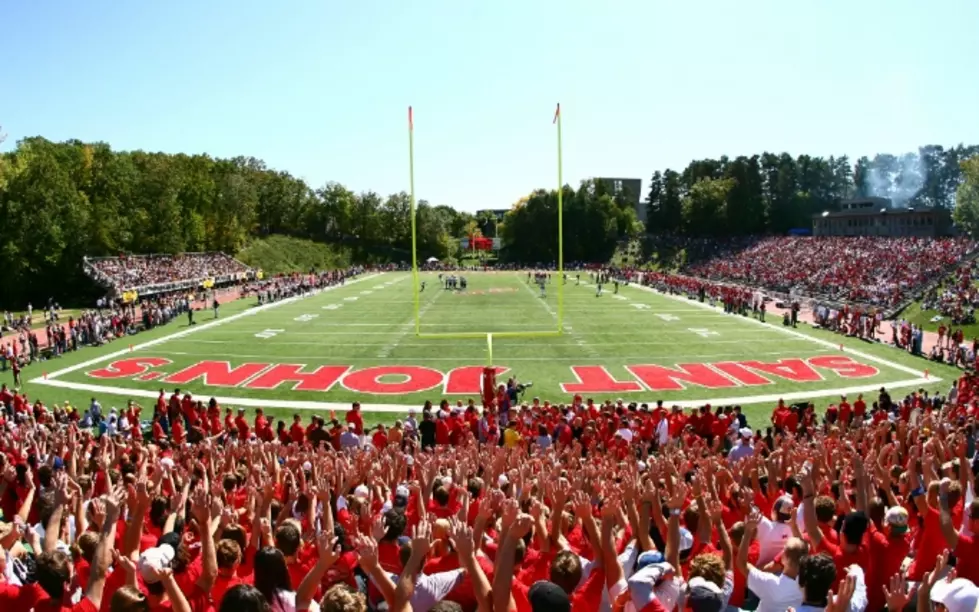 St. John's Staff Prepares For Rivalry Game Against St. Thomas
Photo Courtesy of St. John's University
COLLEGEVILLE -- It's the biggest football rivalry in Division III history - dating back to 1901. In recent years, nothing draws a bigger crowd on St. John's campus than when the Johnnies and St. Thomas square off.
St. John's athletic director Tom Stock says they have increased their workload, staff and security in anticipation for the big game.
"We've more than doubled the size of our stadium staff, we've pulled in 40 plus faculty staff volunteers to help manage the field and gate security to help manage so many people," says Stock.
Stock says when the teams faced off in 2010 they had a record crowd of over 16, 400 people and he says this weekend they are expecting to break that.
"Really when we get around over 15,000 fans we are running out of space in the venue, parking and other things like that on campus, so they need to get here early if they want to get a seat," says Stock.
Stock says they have been working on having the network's College Gameday program out at St. John's since the 2003 season.
"I think ESPN has been to one Division III showcase, and that was with Williams College years ago, so this just doesn't happen in our level so we are so excited to have them," says Stock.
The program will broadcast from a set on the main grandstand in Clemens Stadium from 6:00 a.m. to 8:00 a.m. They have about 30 minutes of content spotlighting the history of Division III athletics.
Stock says they hope to have about 5,000 fans on campus for the early morning broadcast. He adds former football coach John Gagliardi is also expected to make an appearance this weekend.
Both the Johnnies and Tommies are undefeated in the early season. Kickoff is set for 1:00 p.m. at Clemens Stadium.