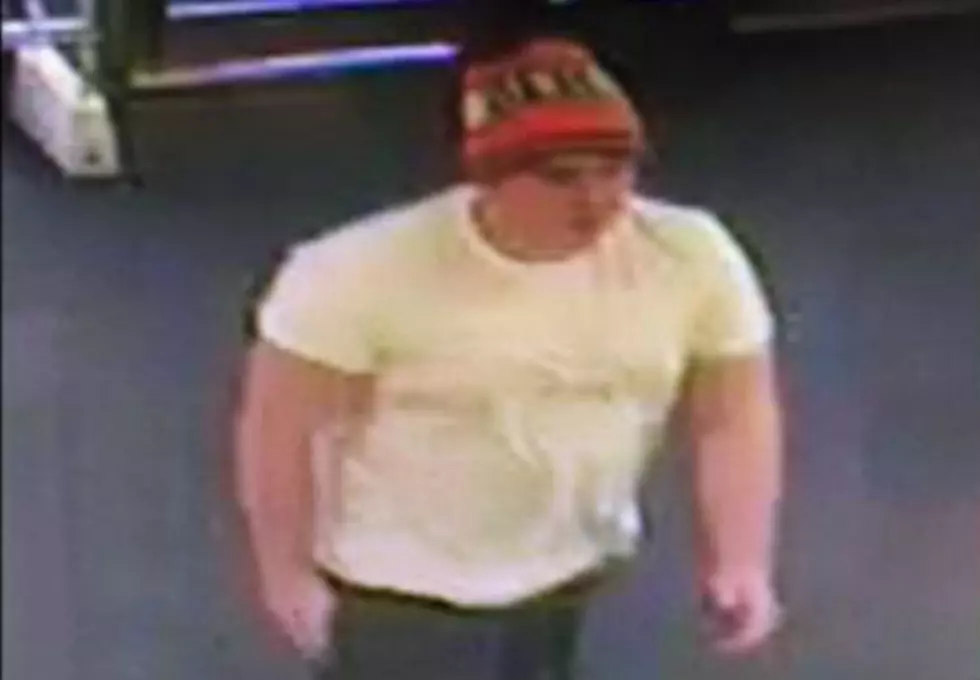 St. Cloud Police Looking For Robbery Suspect
Photo Provided by St. Cloud Police
ST. CLOUD -- St. Cloud Police are searching for a suspect in an attempted robbery at Macy's inside Crossroads Center Sunday.
Assistant Police Chief Jeff Oxton says they responded to the robbery around 5:00 p.m. The victim is a 70-year-old woman from Staples.
Police say the victim entered the store and had been followed by the suspect, described as a white man between 16-18 years old, around 5' 9" with a heavy build. He was wearing a white t-shirt, black athletic pants, white shoes and orange stocking cap.
After following the victim, the suspect attempted to pull the victim's purse from her. The pull caused the victim to fall to the ground where the suspect dragged, kicked and then stole the woman's purse. A witness saw the incident and ran after the suspect as he fled.
The suspect eventually dropped the purse. No weapons were used or seen during the robbery.
The victim received minor injuries and was treated at the scene. Police looked for the suspect but could not find him. Anyone with information is asked to call the St. Cloud Police Department at 320-251-1200 or Tri-County Crime Stoppers at 320-255-1301.