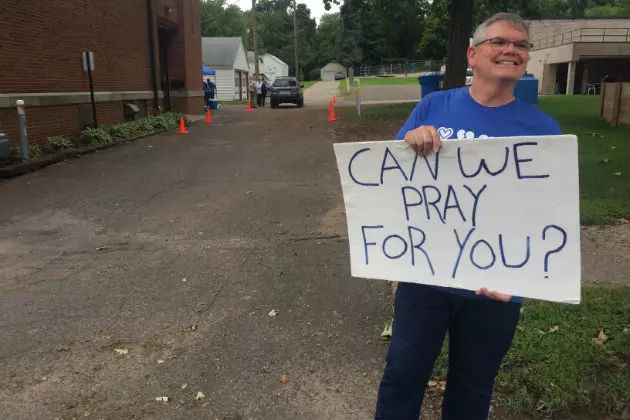 Sauk Rapids Church Hosts Drive Through Prayer
Justin LaBounty WJON
SAUK RAPIDS - A Sauk Rapids church hosted an opportunity for members of the community to receive prayer on their drive home from work.
Harvest Fellowship in Sauk Rapids started hosting the drive-through prayer nights last summer. They even fought the cold last year and did a drive-through prayer service in December of 2016.
Ray Roth was helping out at the the prayer event. He says the drive-by helps them touch people outside of the church's members.
"The overwhelming majority of people who stop through for prayer are people who are not members of our church."
Sometimes people who stop by for prayer end up attending the church from time to time, but Roth says that getting new members to the church is not the goal of hosting drive-through prayers.
"It's about providing an opportunity for people to seek Jesus for the situations in their life that may be weighing them down."
Harvest Fellowship is looking to host another drive-through prayer event in September.