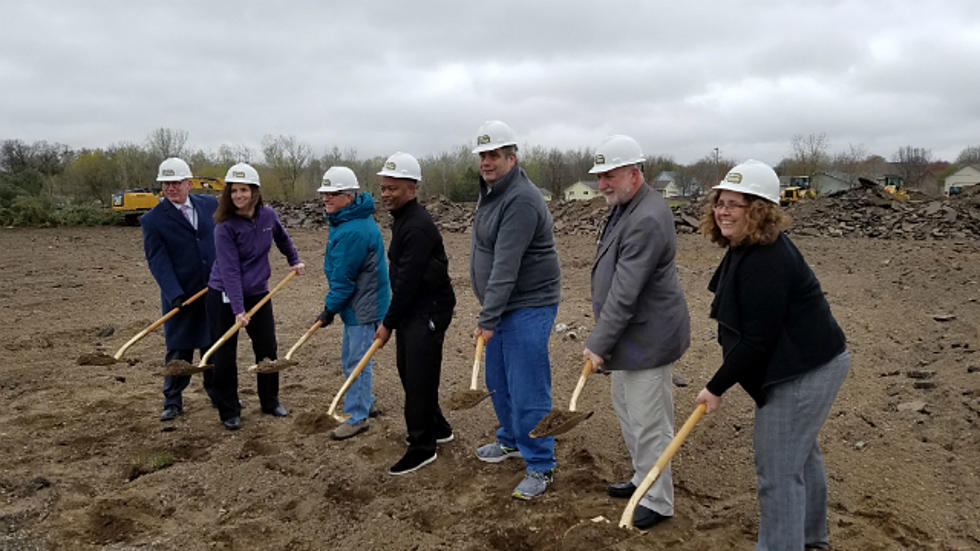 Quarryview Early Education Center Construction Officially Underway
Richard Leguil, WJON
WAITE PARK -- With an emphatic "let's dig" from District 742's Superintendent Willie Jett, Quarryview Education Center's construction officially got underway Wednesday afternoon.
When Roosevelt Education Center was destroyed in a fire three years ago, the district was forced to move its early childhood education center to Colt's Academy in St. Joseph. The new building will provide the district the space it needs for early education.
Julie Midas is the Director of Early Childhood Education for District 742. She says her staff is "ecstatic".
"We're just ecstatic, so grateful and happy that the administration has moved forward with this project and can't wait to start servicing children and families in our new building a year from now."
The old Roosevelt Education Center was rebuilt after the fire that destroyed the original building from 1920.
It now houses three of District 742's Special Education programs.