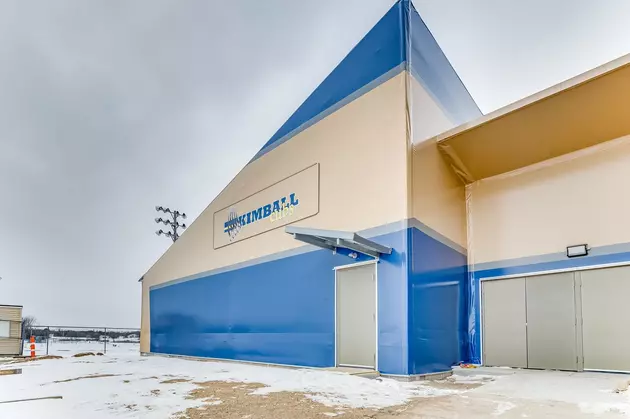 Kimball High School Gets Building Donation From Local Company
Photo provided by Legacy Building Solutions
KIMBALL -- A new building donated by Legacy Building Solutions has opened up some new space for several programs at Kimball High School.
The school was running out of space to house its wrestling and industrial arts programs. The company donated the fabric building to be used as a new multi-purpose space for the programs. Along with some extra community education space.
Legacy handled the building's design, construction and donated all materials and installation so the district could start the project without a levy. Several other area businesses also donated labor and materials at little or no cost.
The building is 45 feet wide by 100 feet long and attached to the school with a fabric covered walkway. It's now officially being used by the wrestling team and other school programs, opening back in December.