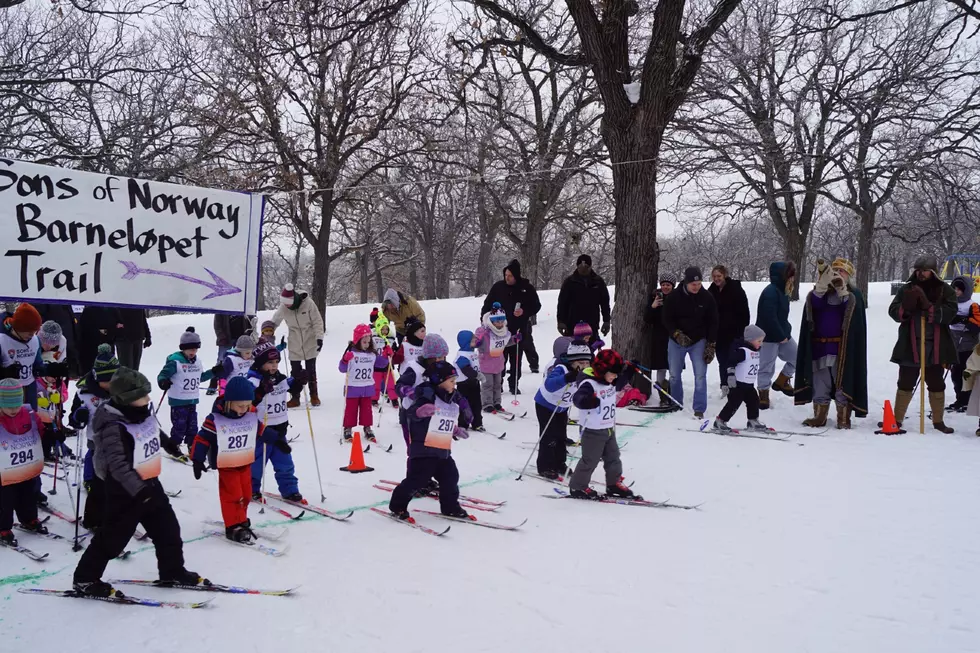 Kids Ski and Learn About Norwegian Roots at Barnelopet [GALLERY]
Sarah Mueller, WJON
ST. CLOUD (WJON News) -- Over 100 kids participated in a free, annual skiing event in St. Cloud this weekend.
The 15th annual Barnelopet was held at Riverside Park on Sunday. The event is a partnership between Sons of Norway members from Trollheim of St. Cloud, Vennekretsen of Anoka, and Syttende Mai of Minneapolis as well as the Central Minnesota Youth Ski Club and Nordic Ski Club of Central Minnesota.
Each year, families come to the park for both cross-country skiing and the overall cultural experience complete with Norwegian treats, food demonstrations, and a visit from members of the Viking Age Club of St. Paul.
The event helps the next generation connect with their Norwegian roots while getting out and enjoying some exercise in the winter.
Kids ages 3-13 raced in different groups at different trail lengths throughout the afternoon, and each finisher received a commemorative Olympic-style medal.
Barnelopet 2023
10 Reasons Not to Move to St. Cloud
LOOK: 20 tips to help your houseplants survive the winter